12/08/2022 12:00 PM Central
Leslie Morris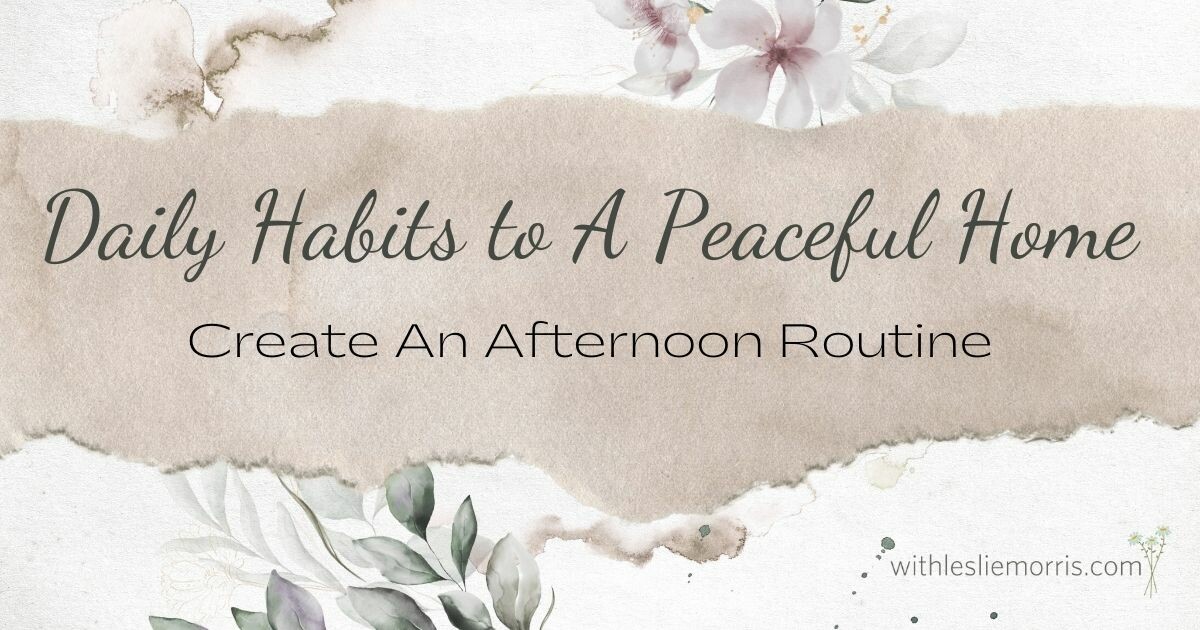 Are you barely hanging on to any sanity each afternoon?
Are the kids wild and restless?
Are you ready to throw in the towel and turn the TV on for the rest of the day?
I've been there, Mama. Some days are just plain hard.
When my boys were little, I became very aware of those overwhelming hours before my husband came home. These hours would consist of
boredom, a chaotic and messy house, and a frazzled young mom.
Let's chat about the flow of your day and how it affects your afternoons.
Do you have a morning routine that works well for your family? You can find my encouragement and recommendations in my morning routine series. Establishing a morning routine can set the tone for your entire day. Start there, and you'll notice a significant change.
However, you may have already established a morning routine and need some ideas to help your afternoons be calmer.
Let's chat about realistic expectations, intentionality, and getting outside.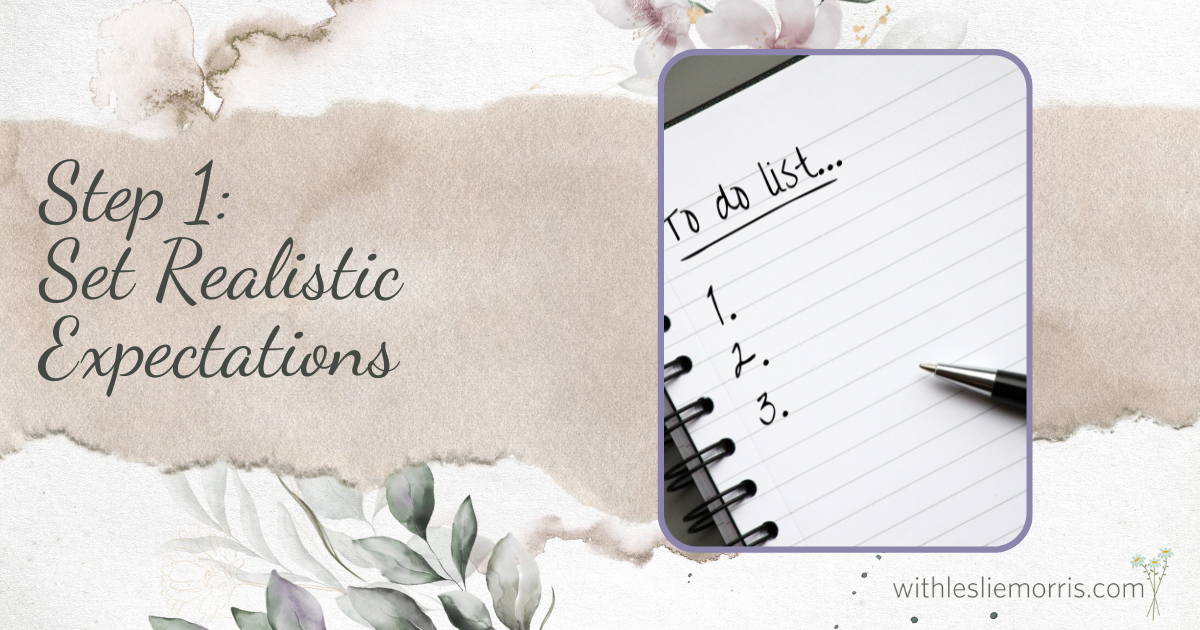 Step #1: Set Realistic Expectations
If you've already established a great morning routine, you're likely plugging along great until lunchtime, and suddenly, fatigue hits you. Does this sound familiar? The kids get cranky, and all they want to do is play on devices or turn on the TV?
You're exhausted from the baby not sleeping last night, so you don't have the energy to fight it and succumb to the pressure and respond with, "sure." You know it'll give you some peace for a bit. But at the back of your mind, you feel guilty. You've seen all the research about kids in front of screens, and you desire to change the trajectory of your household, but you can't figure it out. Every afternoon ends the same; fatigue and a lack of motivation.
I've been there and still struggle with these same feelings in my current season of life. I wanted to be just as productive in the afternoon as in the morning, but realistically, it wasn't possible. My expectations were too high to accomplish. I had to change my perspective.
How can we set realistic expectations each afternoon?
Just do a google search on afternoon slump, and you'll find several articles tackling this subject. Most people struggle with fatigue after lunch, especially us busy mamas. Many of you reading this feel a huge responsibility to be productive when the kids get a nap, leaving you more exhausted than ever when they wake.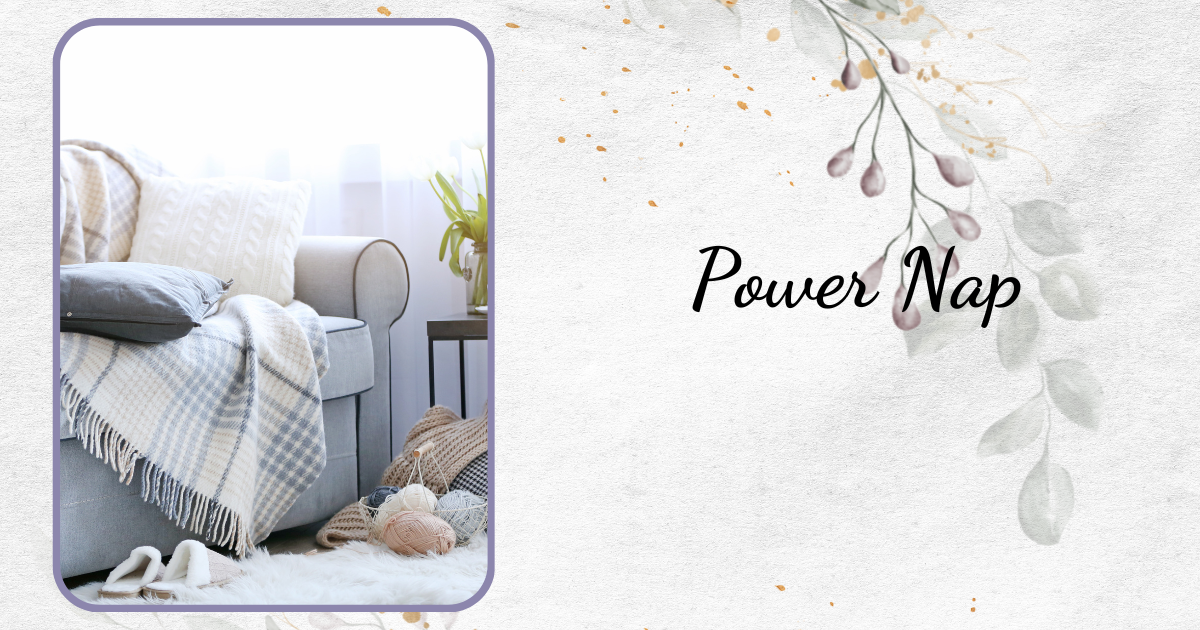 Let's consider adding a short power nap daily to help us gain more energy and clarity. After reading how Michael Hyatt shares his daily power nap strategy, I was encouraged that this is a well-worth activity. You can find the article here.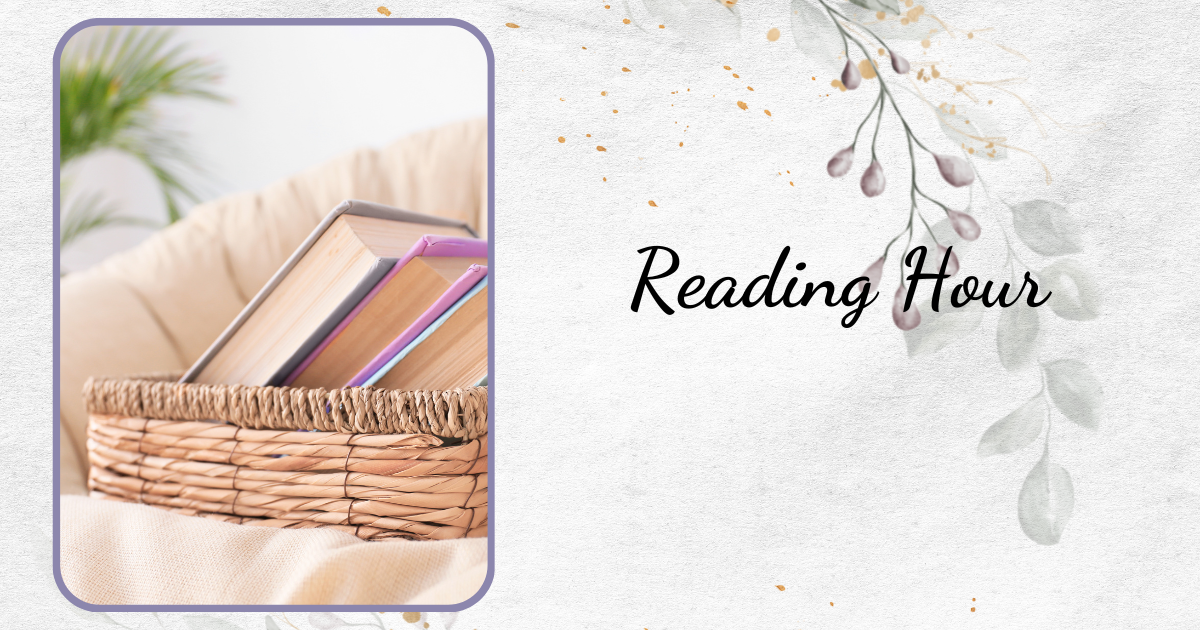 Tip: Reading Hour
Are your kids too big for naps? No problem; everyone in the house can benefit from the quiet time each afternoon. In Sally Clarkson's book The Life Giving Home, she recommends that each child have a "Reading Hour" in which her children would receive a basket of books chosen by her and her child to read quietly for one hour.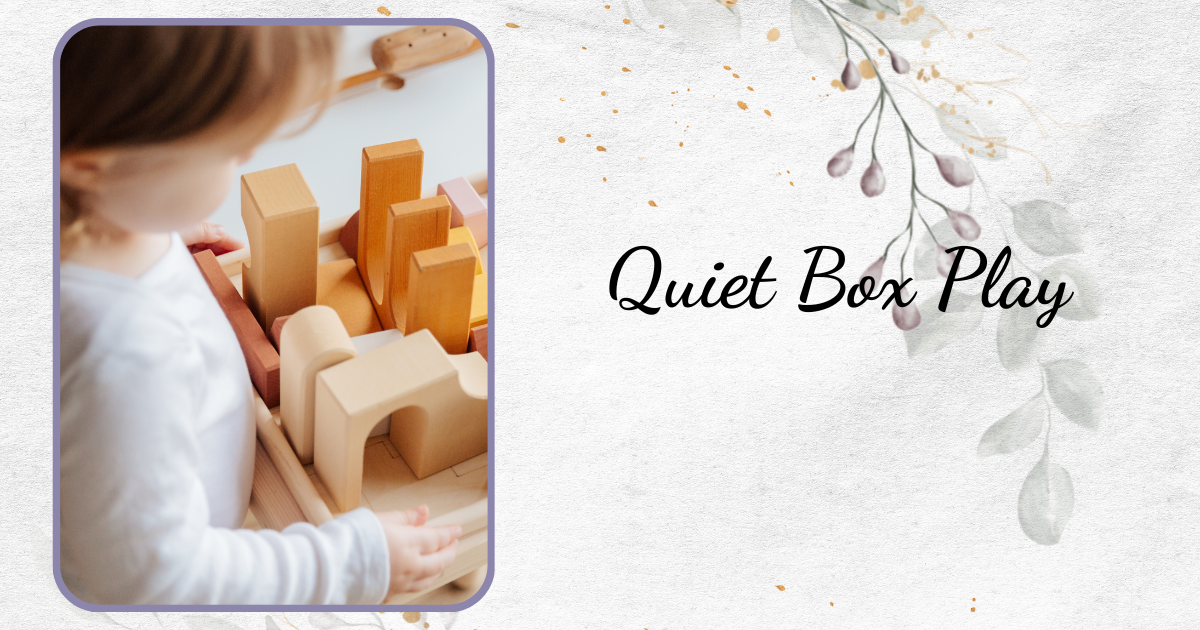 Tip: Quiet Box Play
If your children are too young to read for an hour, you could combine it with the quiet boxes you designed simply for your planned quiet hour. YouTube has excellent videos of moms who have put together ideas for their children.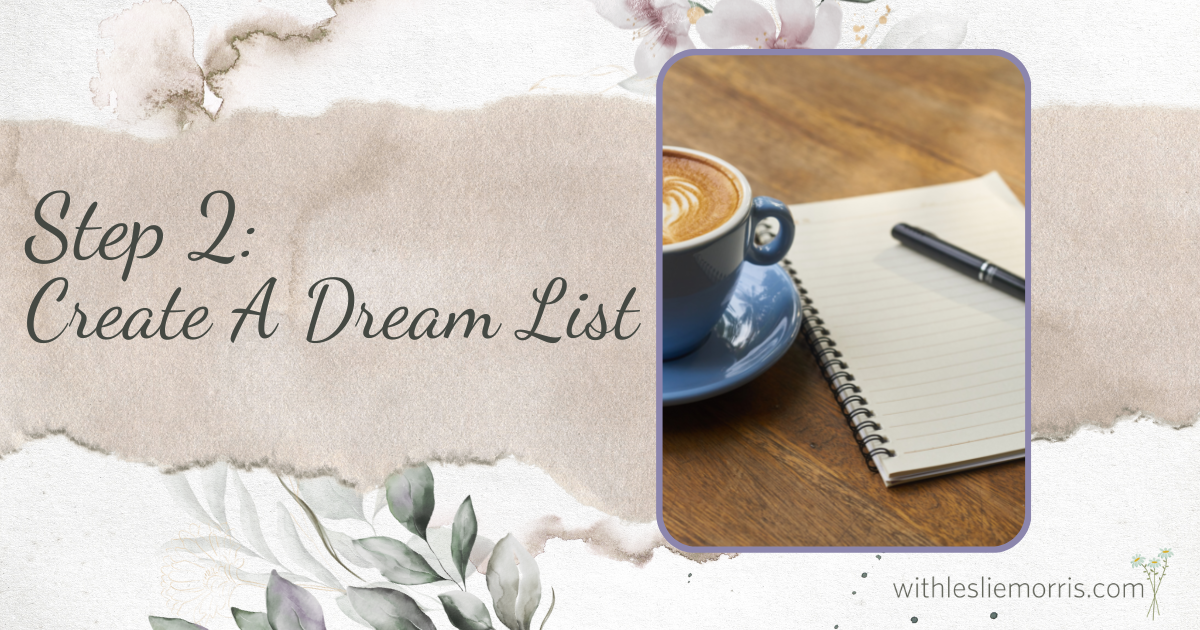 Step #2: Create a dream list
Once you set realistic expectations, it's time to put some intentionality into your day and week.
With a great morning routine, you should have your most essential chores already completed. Having a great morning allows you to spend quality time with your kids in a slower-paced afternoon. Take some time to brainstorm some ideas you could do with your children.
Baking projects
Organizing projects
Science experiments
Outside Play
Read Aloud Books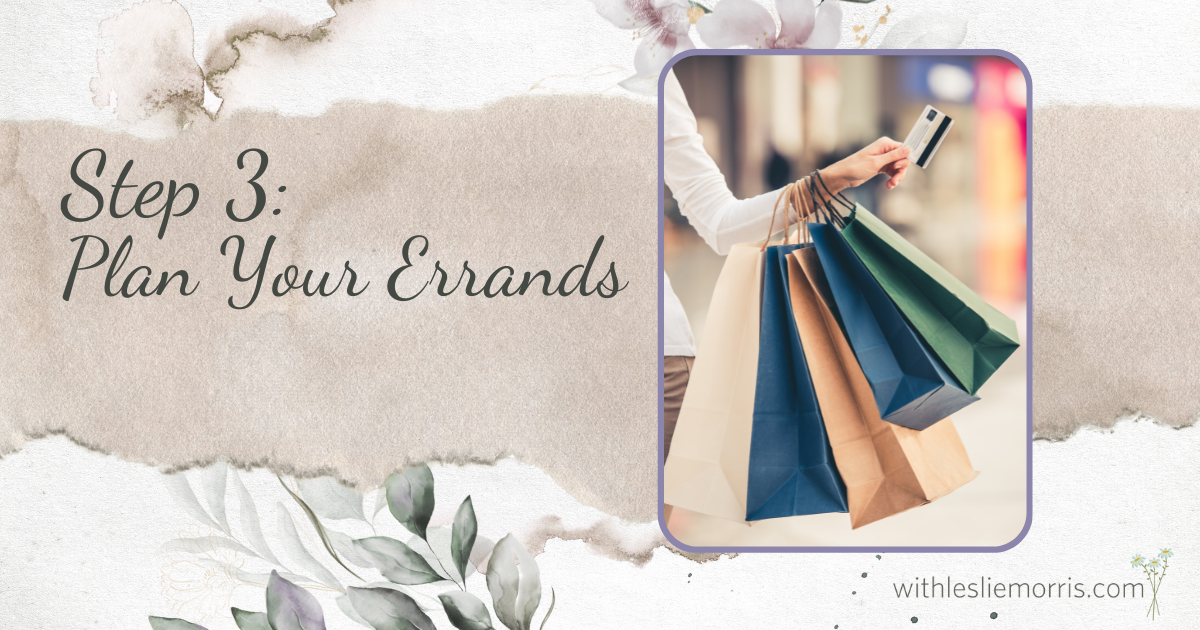 Step #3: Plan your errands
Do you ever feel things become a little bit more chaotic when you've got errands to run? You rush out the door with your house a disaster and kids whining that they are hungry? I need one day per week to run our errands. This day takes on an entirely new routine. This way, I can plan to eat, get things we need around, and avoid leaving the house a disaster. When I specifically plan out these days, and we aren't leaving the house multiple times, it feels much more structured and calm.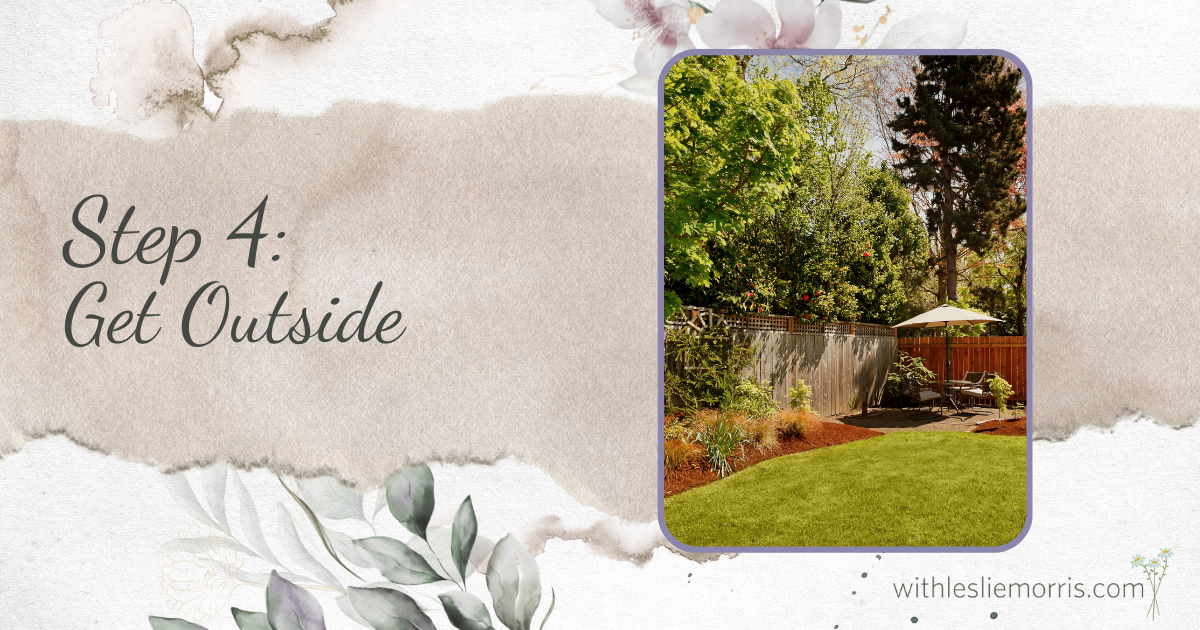 Step #4: Get Outside
Have you heard of the 1000 Hours Outside challenge? I discovered this concept a few years ago, and it felt too lofty to comprehend at the time. I was not getting my kids outside much at all. Yet I was constantly battling screen time requests all day long.
This past spring, I decided to take on the challenge. I've recognized that I need to grow in this area, especially on the days that don't seem ideal with colder days. This article on getting kids outside for 4-6 hours has challenged and inspired me. It's unrealistic to get my children outside in colder months for multiple hours. However, I would like to aim for 30-60 minutes per day year-round. What do you think?
One way to get more hours in was to look at our week as a whole. We love camping, and on those days, we could spend up to 10+ hours outside, enjoying nature and sitting in the sun. Our goal during the warm months was to get 100 hours in for the month, which allowed us to give and take on busy or colder days that didn't give us a chance to get outside as much.
How do you get those hours in?
We enjoyed some morning time outside. I discuss how I would enjoy the first-morning sun in my morning routine series. The afternoon is the absolute best time to get kids out. If we focus on getting our homeschool work, chores, and meal prep done in the mornings, we have a much more relaxed afternoon to enjoy outdoors. I love taking a book out to my hammock to read while the kids play in our backyard.
Ideas we love for outdoor time:
*Mud kitchen
*Swing set
*Sand
*Dump trucks & tractors for sand and mud play
*Water for the summer months
My kids mostly love to swing and dig in the dirt. Do you have an area in your backyard that you don't mind getting dug up for the kids? It's one of the best areas we've put together for our kids. It equals hours and hours of independent freestyle play in those afternoon hours.
Step #5: Put together a loose Schedule
Now it's time for you to put together a loose afternoon routine. Here's an example of mine for fall/winter with children ages 18-3:
Fall/Winter Afternoon Schedule Sample:
12:00pm - Lunch
12:30-1:30 pm - Quiet time (Reading hour, nap for the toddler)
1:30-3:00 pm - Meal prep needed for the evening & taking a breather outside
3:00-3:30 - Snack time
3:30-5:00 - Creative time for projects or miscellaneous to-do list
5:00 - All hands on deck to pick up the house and prepare for Dad's arrival home
Thanks for dropping by today! I hope you found encouragement for building a peaceful home. If you know another mom who might benefit from what you've learned here today, be sure to share this post with her!
Before you go --- I have laid out all my tips to creating calm in your home, and you can get it below:
Learn my 4 Daily Habits to Calming the Chaos at Home

Looking for more calm in your day to day life?




A calm home is possible--with the right habits.




Learn my 4 daily habits here, it's free: