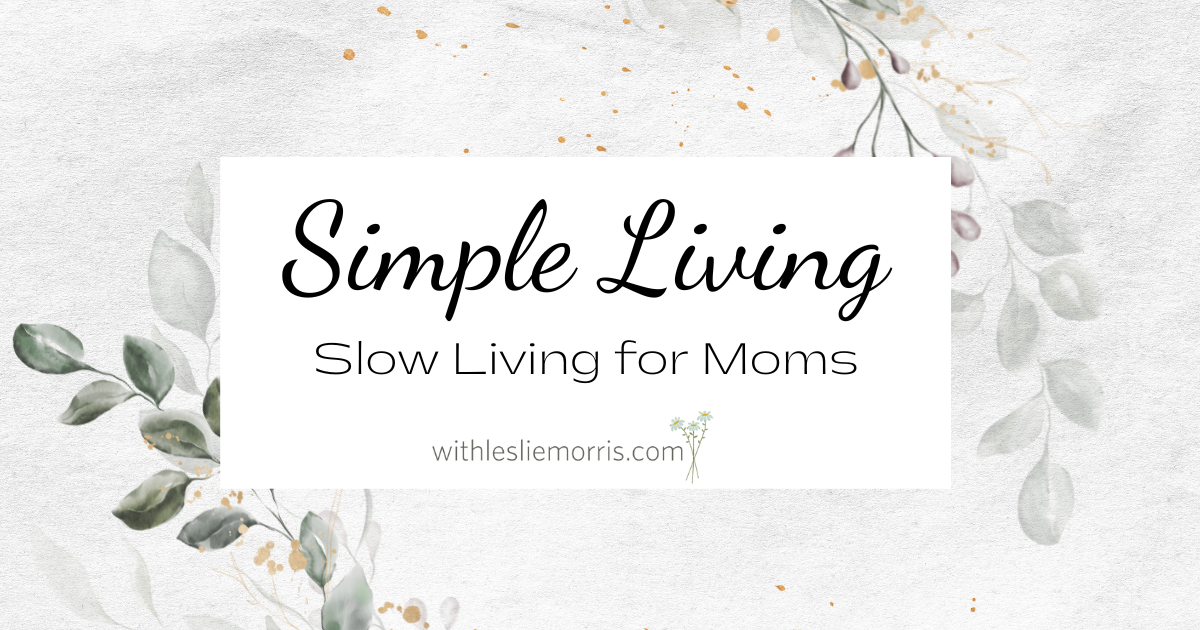 Out of necessity, I have had to embrace a slow lifestyle as a mom of five kids. After years of back-to-back pregnancies and nursing, my body could not tolerate a breakneck speed of living. It simply needed rest.
I want to encourage you, Mom, to prioritize rest.
As mothers, we are not the victim. We need boundaries. We also need to accept the reality that we cannot burn the candle from both ends. It serves no one, especially our family.
Let's take a quick evaluation:
Do you find yourself shoving off your children with quick answers while doing a task?
Are you short-tempered when a child spills milk on the floor accidentally?
Are you tired and struggling with headaches?
Do you need help staying focused on one thing at a time?
Consider slowing down if you answered yes to any of these questions. Dawn from the Minimal Mom had a fantastic video encouraging moms to step back to evaluate what kinds of pressures and deadlines we put on ourselves. You can find that video
here
.
Once we can step back and honestly evaluate our priorities, we will see that we say yes to more things than we can do. Our reality is that our To Do list will only partially get crossed off and we will never be able to say yes to every invitation we receive.
Let's break down our days and see how we can truly slow down to rest and recharge as busy moms.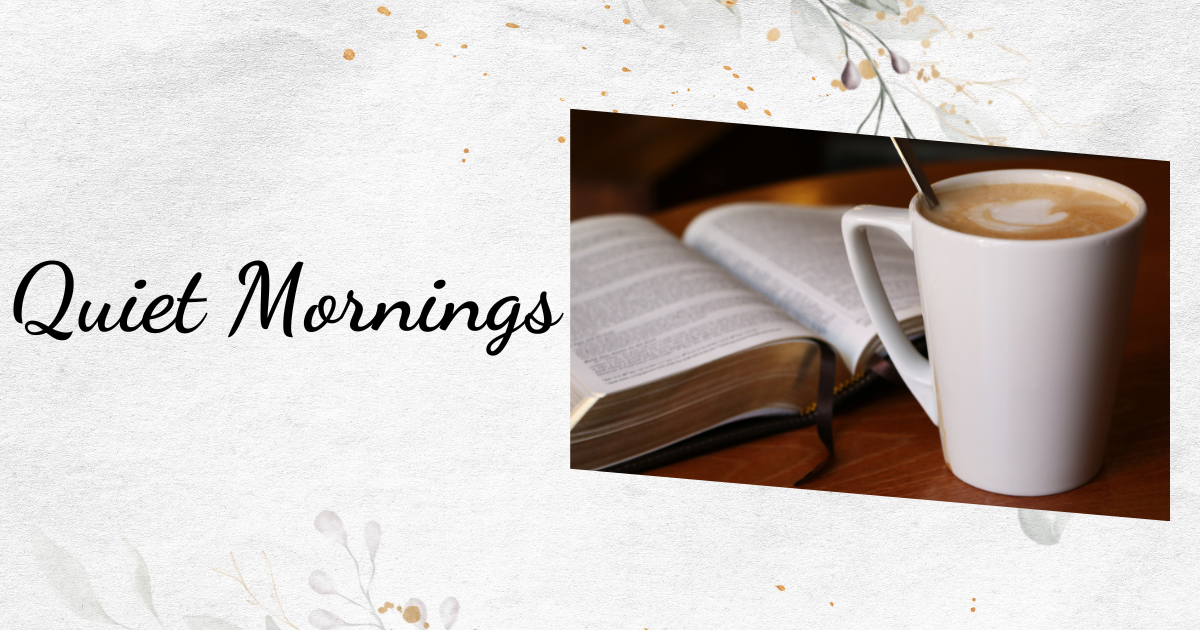 15-60 minutes in the morning
This powerful habit I established years ago has been the most significant factor in my emotional state as a mom. When this stops happening, my emotions become more unstable.
Over the last 19 years, I've had to get creative, and there have been seasons where it's been nearly impossible to have quiet time alone in the mornings (early bird toddler, anyone?) However, I strive to protect and guard this time to the best of my ability. This sacred time that I've had to be able to read my Scriptures and pray before the day starts is invaluable compared to anything else I could be doing first thing in the morning. You can discover more about my routine
here
.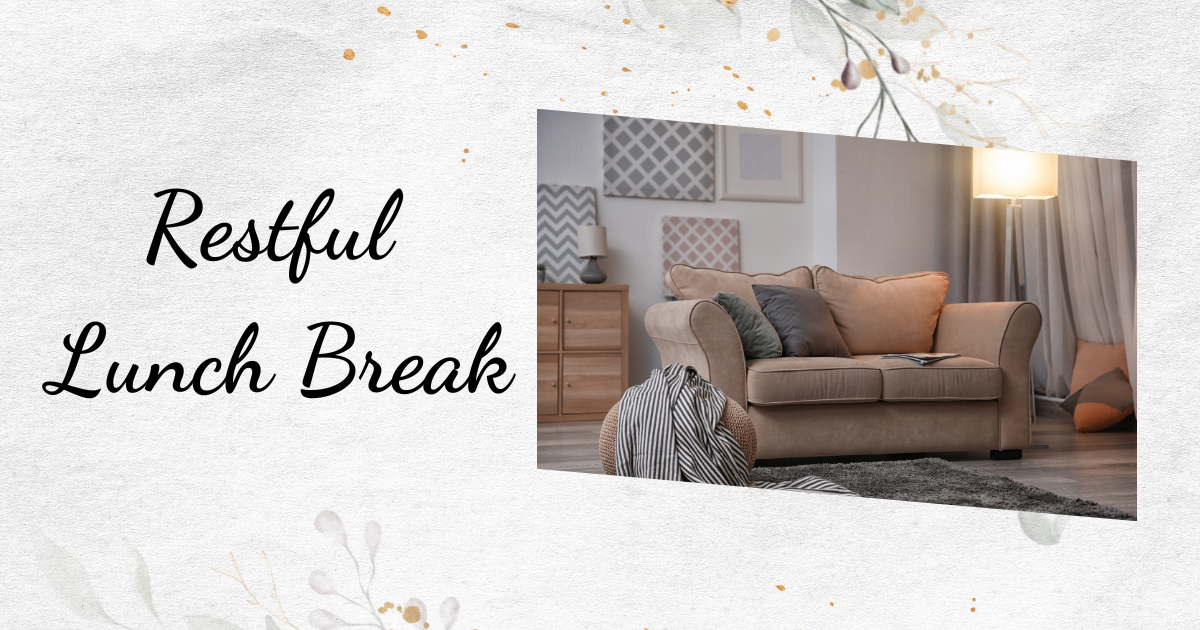 Lunch Break

We pack a powerful punch in the mornings because I get up before my kids start the day, and it's the time of day I have the most energy. However, by lunch, I'm tired and need some rest. At this point in our day, we've likely completed essential chores, our core homeschool lessons, and started meal prep. The house is full of messes and dirty dishes, and I'm exhausted.
So I listen to my body and rest.
Depending on the age of my kids, they can rest with me or play quietly in the same room as me. My older kids can go to another part of the house to work on projects, but I'm always within earshot if they need anything.
I will either read a book, listen to a podcast, watch a YouTube video or catch up on some text messages. The most significant factor is that my feet are up, and my body is restful. My rest time can last anywhere from 30-60 minutes.
Afterward, I'm ready to tackle the kitchen and finish any prime tasks we couldn't complete in the morning. It helps our afternoon to be much more productive than if I were to push through the exhaustion. Studies have shown that taking a power nap benefits your health and productivity. I talk more about it
here
, along with our afternoon routine.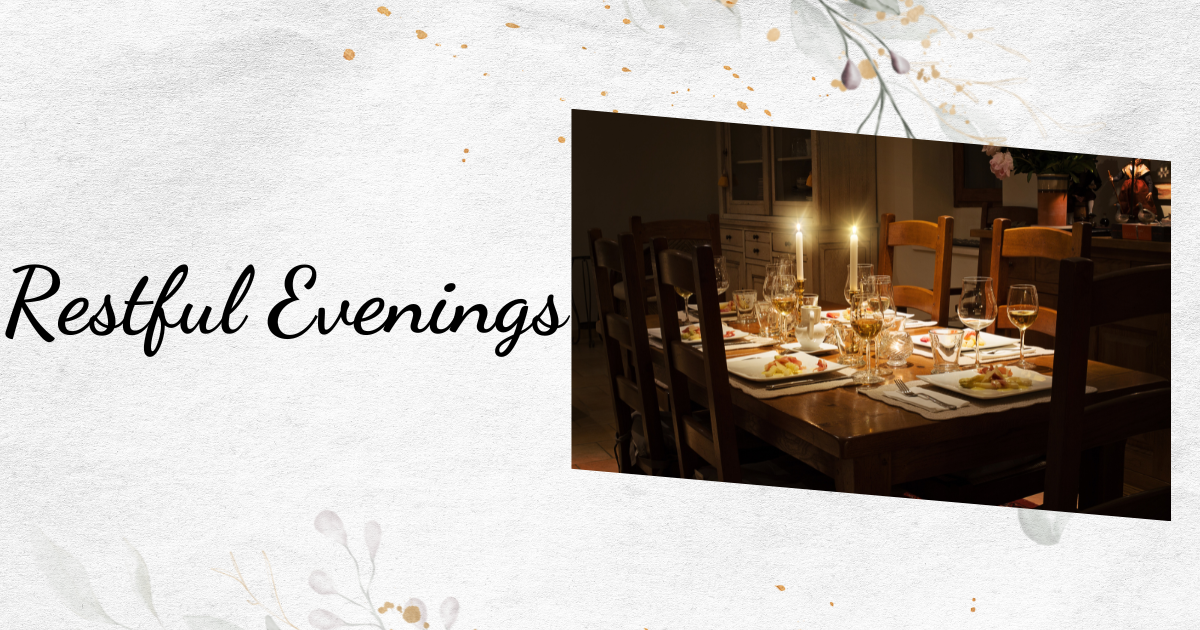 Restful Evenings

Lastly, I wrap up all my obligations before my husband gets home at 5:30 pm. Establishing this boundary is essential for our family culture and time spent together. We clean up the kitchen as a family and spend the rest of the evening discussing scripture and getting ready for bed.
By 8:30 pm, our littles are asleep, and I've likely already crawled into bed after enjoying a hot shower to wind down for the evening. This part of my routine is essential to get up before my kids. This habit also allows me time with my husband and at least 8 hours of rest.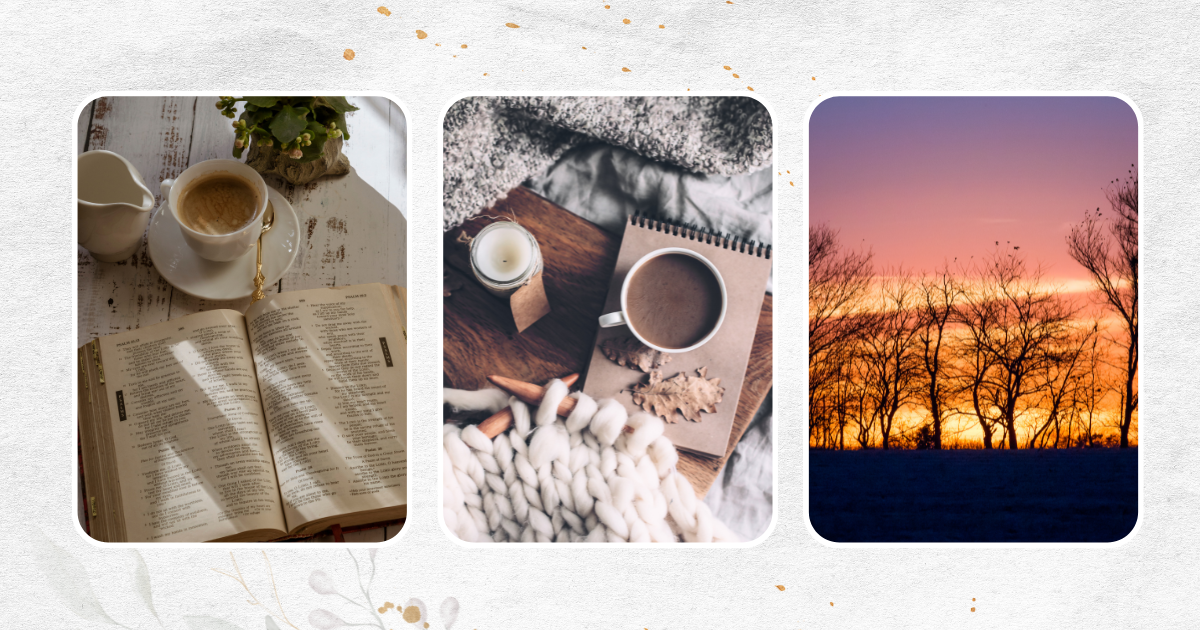 Mindset shifts

We need to understand, as moms, that we cannot and will not get everything done. I accepted this a long time ago. It's one of my boundaries to evaluate, delegate and say no when needed. I've learned to pass on tasks when required and only do housework or projects before my husband gets home. When Jeff arrives home, my time is dedicated to him and our time together as a family.
There are many things on my project wish list, but my ultimate goal is our home's environment and what my kids will remember while being here. It takes us a very long time to finish projects, and we are OK with that.
I want our children to remember family dinners around the table, Scripture talks in the evening, joyful parents who were not stressed all the time, and a mom who stopped to listen instead of looking past them.
Before you leave, don't forget that slowing down will take time. It will also take some trial and error figuring out what will work best for your family. Start simple and build upon this foundation I have shared with you today.
Thanks for dropping by today! I hope you found encouragement for building a peaceful home. If you know another mom who might benefit from what you've learned here today, be sure to share this post with her!
Before you go --- I have laid out all my tips to creating calm in your home, and you can get it below:
Learn my 4 Daily Habits to Calming the Chaos at Home

Looking for more calm in your day to day life?




A calm home is possible--with the right habits.




Learn my 4 daily habits here, it's free: