03/02/2023 06:00 AM Central
Leslie Morris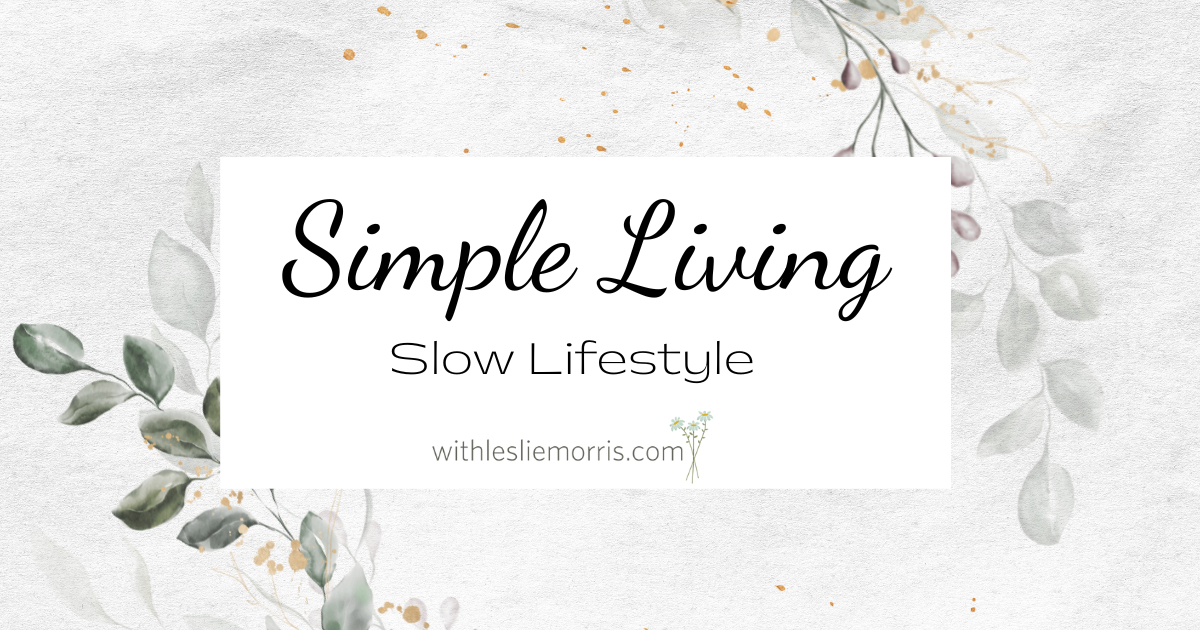 The warmth of the fire on a relaxing Saturday morning while sipping coffee in the rocking chair I grew up using as a child is one way our family has chosen to slow down this winter.
We embraced the slowness of winter with open arms after a hectic spring, summer, and fall. It reminds me of what it means to slow down and re-evaluate our priorities and vision. It's a nudge that I want to bring this slow element into the naturally busy seasons just around the corner.
This winter we've rested, healed, and spent time savoring all the beautiful elements of winter:
the extra baking
the challenging conversations around the fire
board games
documentaries that evoke change
smaller, more intimate gatherings with family and friends
I'm ready for sunshine, hikes, camping, and a fuller schedule by March.
However, it's so easy to begin overloading our schedule that we burn out quickly and lose the ability to embrace and enjoy the spring fully. I desire to take what I learned and adopted this winter and turn it into slow living this spring.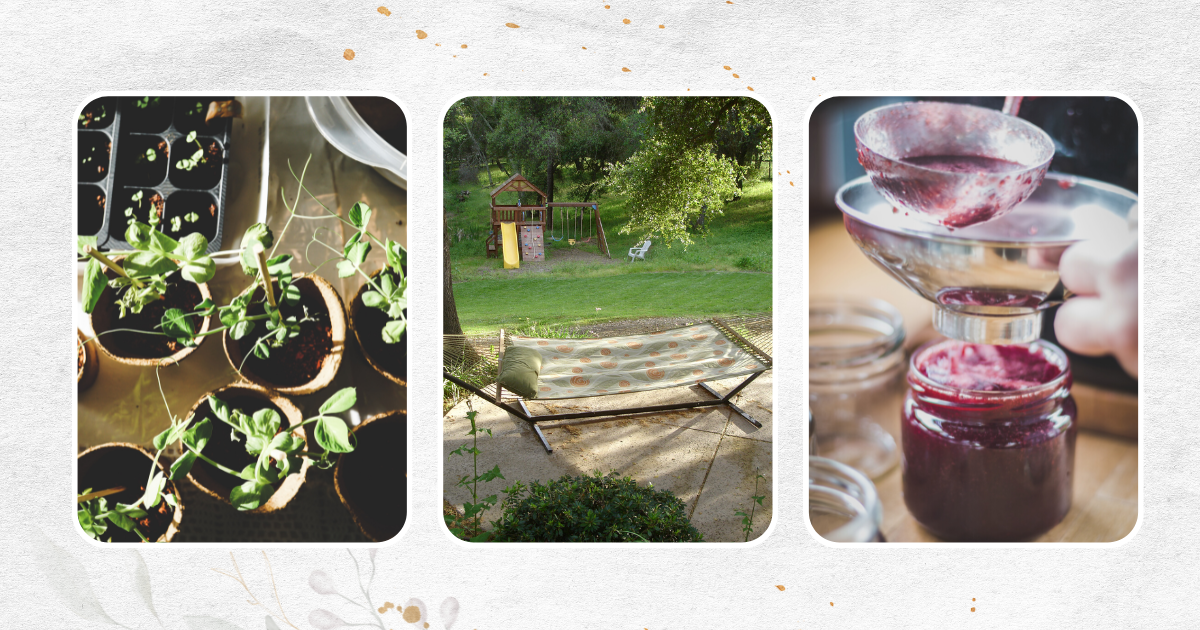 I have three goals I want to focus on as the weather warms
Gardening
Savoring the outdoors
Cooking seasonal food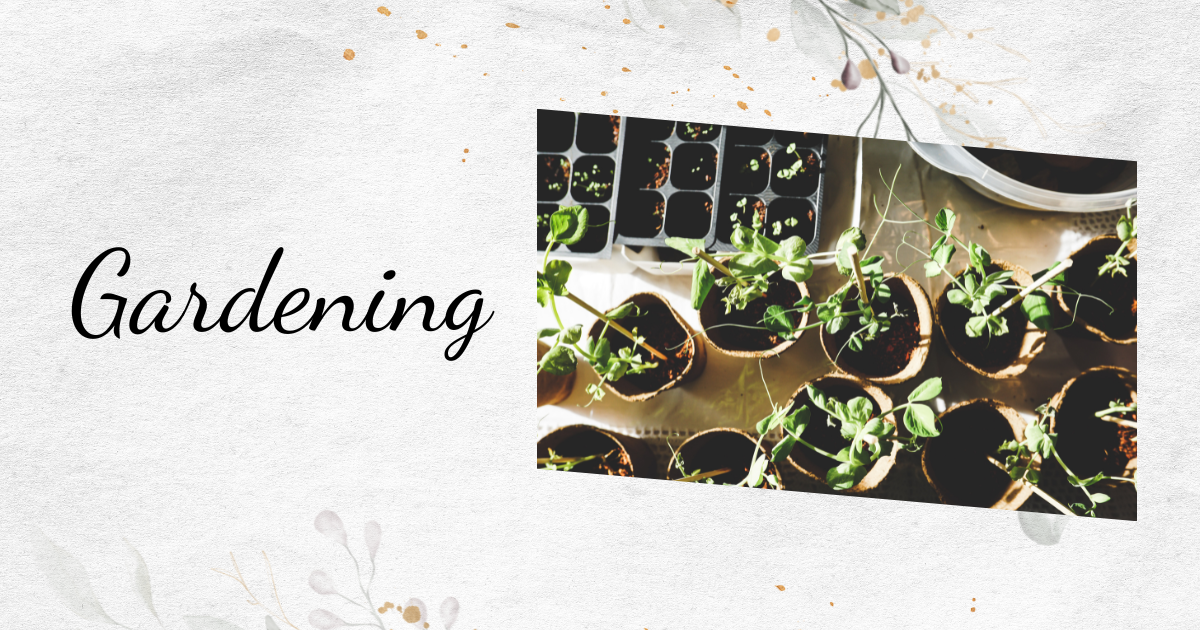 Gardening
I'll admit I'm a type A personality that only feels accomplished when I check off tasks from my to-do list. This is why I've always disliked gardening.
I cannot plan when the weeds will pop up.
I cannot plan when the tomatoes will ripen.
So I've despised gardening for years. I've drug my feet in wanting to do it. I've thrown away so many pounds of produce because I didn't have the time or skills to process it.
Are there any other beginner gardeners who can relate? It's a horrible feeling to see the kids' excited faces as they bring in a bucket of green beans they just picked, and you know that the beans will likely go to the trash because there's no space in your schedule to process them.
This year I want to change that. I want to protect my schedule in the spring, just like in the winter months. I want space to preserve those green beans when the kids bring them in. I want to process the tomatoes into the sauce when they ripen. I want to watch and be fully present in the growing process.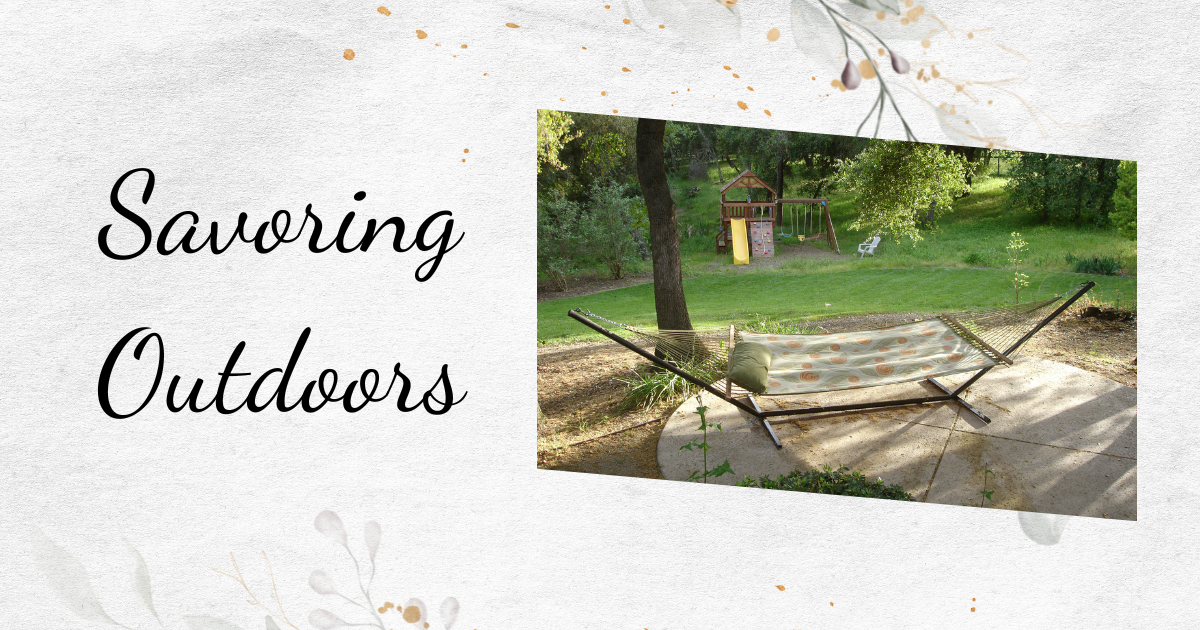 Savoring the Outdoors
Next, I want to savor the outdoors. I grew up on a farm, yet I never enjoyed the outdoors. I was too busy living the hectic teen lifestyle with extracurricular activities and studying. I was a "city girl" stuck in farm life. I didn't want anything to do with it. Out of obligation, I would help my dad when needed, but I usually would put up some arguments in the process.
As a wife, mother, homemaker, and business owner, I always felt getting outdoors was a waste of my time. My to-do list was never-ending, and I couldn't afford to give up that time. So what did I do? Sit my kids in front of the TV and tried to get as much done as I could until the TV could no longer hold their attention.
But really, I was just as addicted to screens as my kids were. I spent hours getting distracted and didn't feel like I could take additional time to enjoy the outdoors.
I regret that so much. As a young mom, I was just in survival mode, and I can see a clear difference between my older boys and my younger children, who have had more time and opportunity to explore the outdoors.
So this year, I'm fully embracing the slow living by spending time in my hammock reading as often as I am able. I want to set aside the hustle of my to do list and focus on getting outdoors.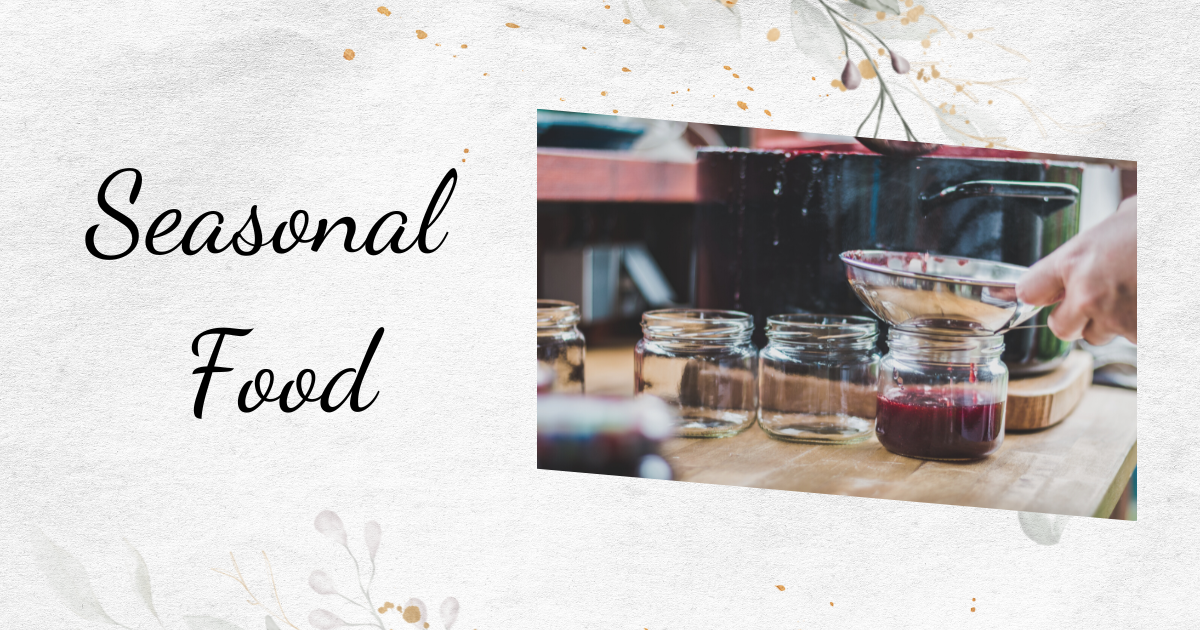 Cooking with Seasonal Food
The third goal I have goes hand in hand with the first. I want to cook seasonal food and fully immerse myself in the season and all it offers. I didn't realize how fast food-minded I was until I made a list of all the foods I wanted to learn to create in my kitchen. With my newfound food goals, I began spending much more time in the kitchen. I have learned to slow down to feed my family nourishing foods made from scratch.
How can we get there?
I've been trapped in the cultural mindset of a hurry for far too long. After graduating my oldest son, I realized I was sick of the hurry culture mindset. There are not many more years that all my children will live under our roof, and I want to savor what's left.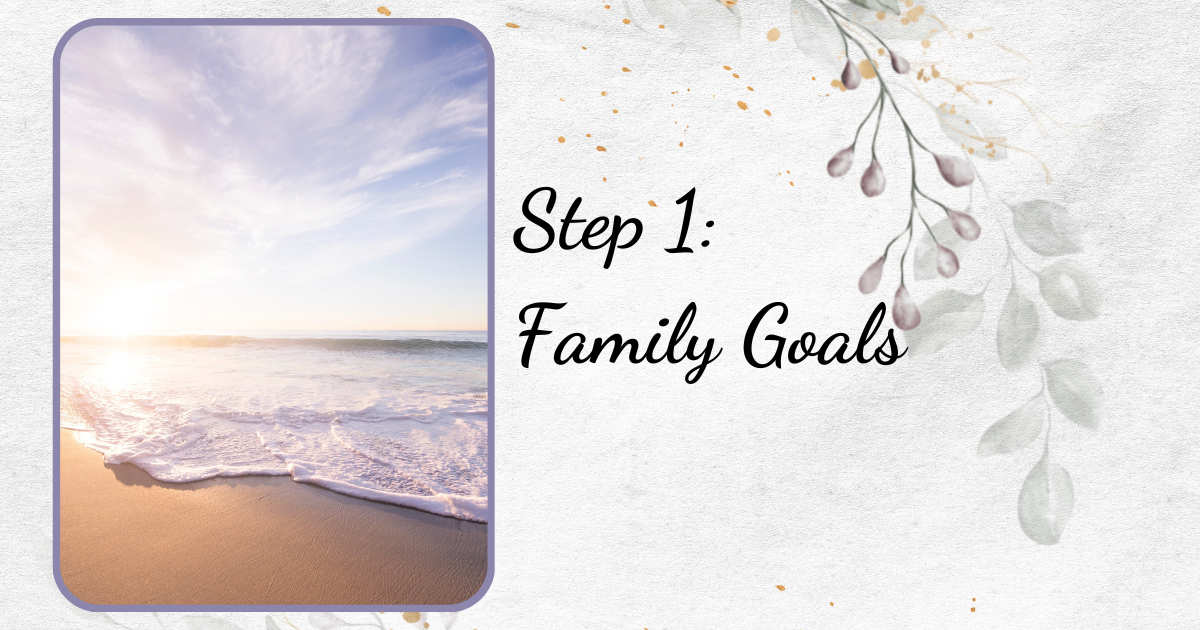 Step #1 - Make some clear goals as a family

When the entire family is on the same page, it is easy to know when to say yes. It eliminates frustration because you've already discussed what your family will focus on for the season. Then when an opportunity arises, you can decide without much consideration.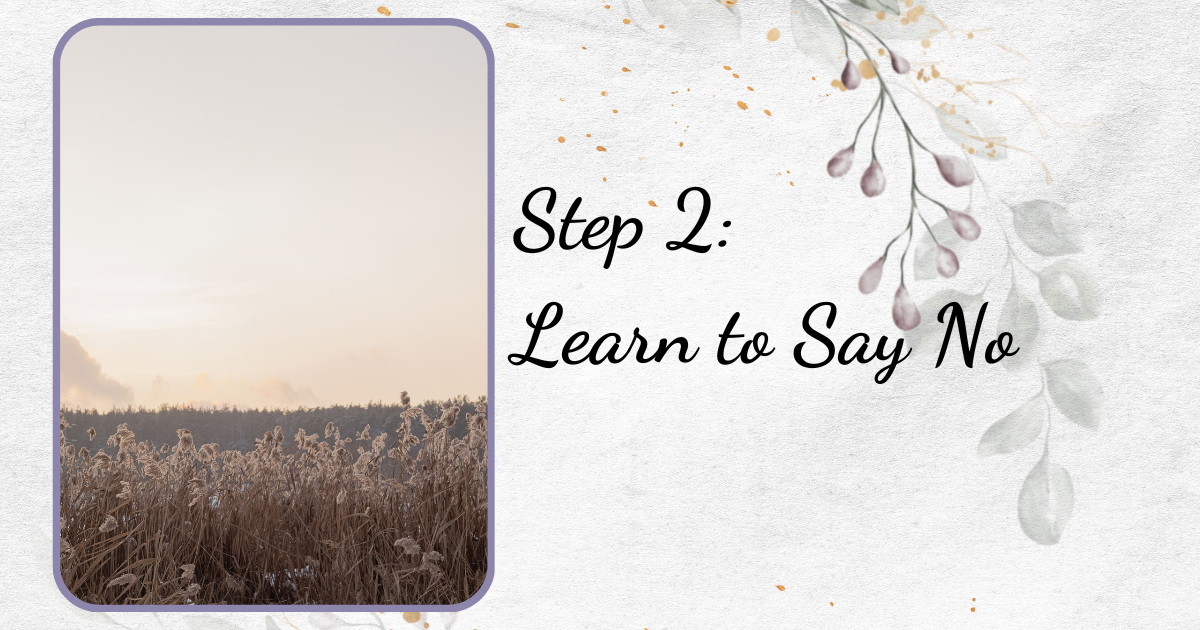 Step #2 - Say NO to anything that doesn't fit in the goals
Our family filters all requests through a few questions that look something like this:
Is this an activity we can do as a family, or will it require splitting off and wasting time traveling apart? If it doesn't promote our time together as a family unit, it's almost always an automatic no.
Does this involve caring for the people we love? Parents, grandparents, our immediate circle of family, friends, and neighbors? The answer will likely be a yes because building these relationships is paramount to us.
Is this in line with our family's vision for outreach and ministry?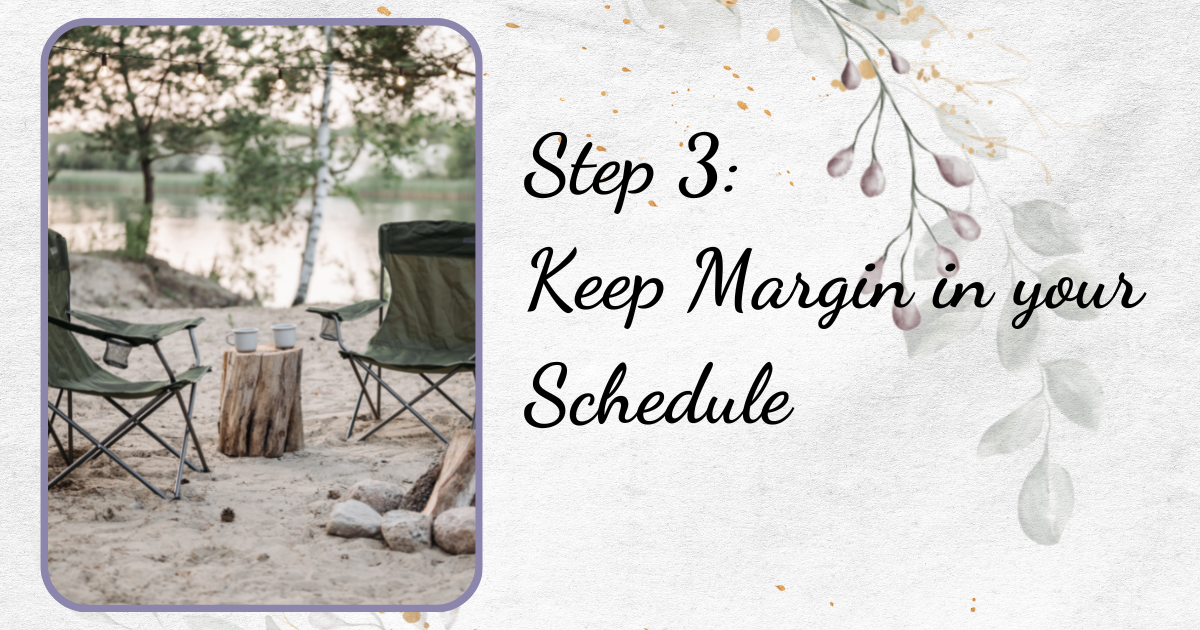 Step #3 - Keep margin in your schedule

Will this activity still allow us a margin in our schedule to care for our garden and home? If we say yes to every opportunity that comes our way, it will likely fill our calendar to the brim, and we will find ourselves in the same position as in years past. We know we will need more time to grow our food and preserve it fully.
What is the one goal you've wanted to work towards but need help finding the time to do it?
Take action today. Talk with your family and write down some non-negotiable goals you want to accomplish this spring. When you get to the end of spring, what will you hope your family has made a priority? Please share with us below.
Thanks for dropping by today! I hope you found encouragement for building a peaceful home. If you know another mom who might benefit from what you've learned here today, be sure to share this post with her!
Before you go --- I have laid out all my tips to creating calm in your home, and you can get it below:
Learn my 4 Daily Habits to Calming the Chaos at Home

Looking for more calm in your day to day life?




A calm home is possible--with the right habits.




Learn my 4 daily habits here, it's free: