Oct 25, 2022 07:43 AM Central
Leslie Morris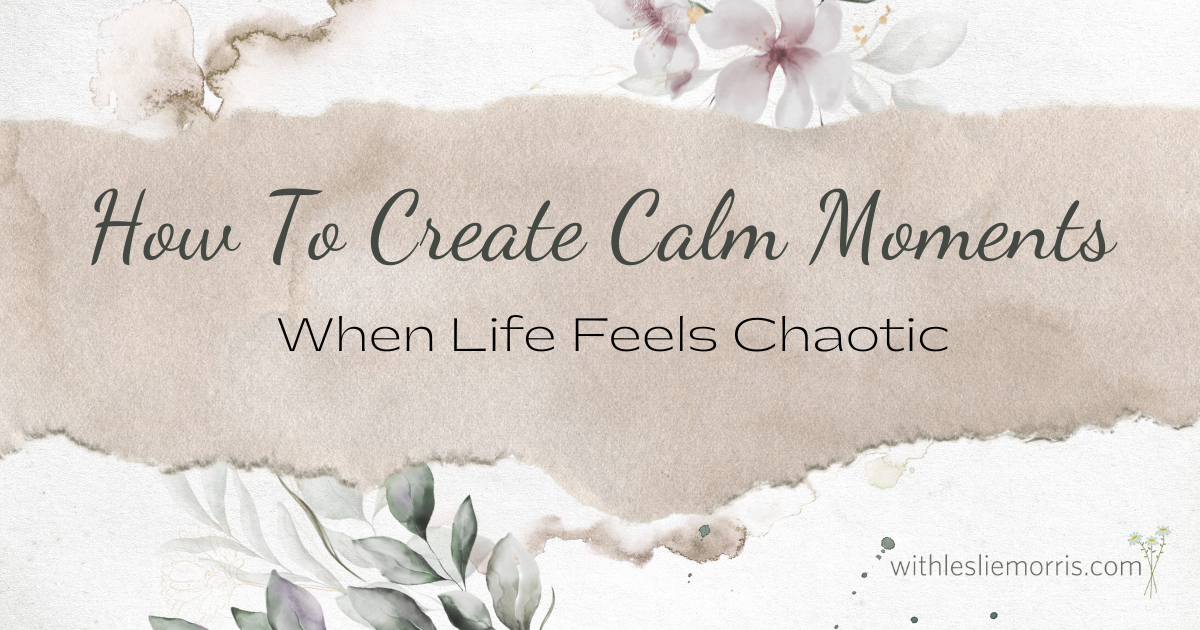 Are you a weary mom trying to survive each day? Do you feel like you're behind all day long? Is your soul dry and tired?
I find myself in these survival times at various seasons of my life. As I write this morning, I'm working through coming out of one.
I'm over 40 years old with a three-year-old that loves to be by his mama's side many hours of the day. I love this little one with everything in me, but I'm also an introvert who needs some quiet time with four additional children in our home.
During this season of my life, I've embraced his need for love and my need for recharging. It's all about expectations and how I can assess my reality. Today, I want to encourage you, weary moms, and share my journey along the way.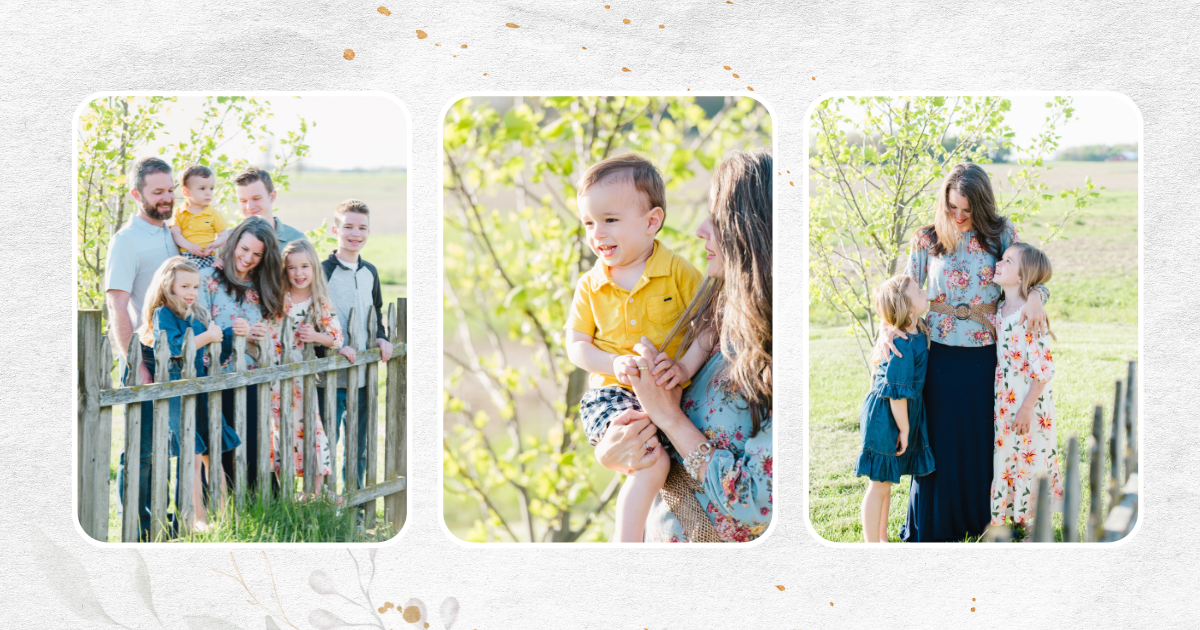 I've always loved getting up at the crack of dawn. There were years that I would enjoy the 4 am alarm clock and the blissful 3+ hours of quiet while everyone was still sleeping. As I've aged, I've noticed that more sleep is essential, so a 4 am wake-up is no longer a reality I can pursue.
How do I get the needed sleep and quiet hours with a clingy toddler?
It's all about expectations, changing them when it's time, and embracing the current season of life in which you find yourself. For years I've had a fulfilling and wonderful quiet time in the morning just to myself. But there have been many years that I've needed to make adjustments, including now.
Let's chat about how to create calm in your morning for any season you find yourself. It will take a lot of creativity and consistency, but it can work.
If you missed my post about creating a morning routine, you might find it helpful to Visit this post. Today we will focus on how to calm our weary souls with a focus on quiet time for moms.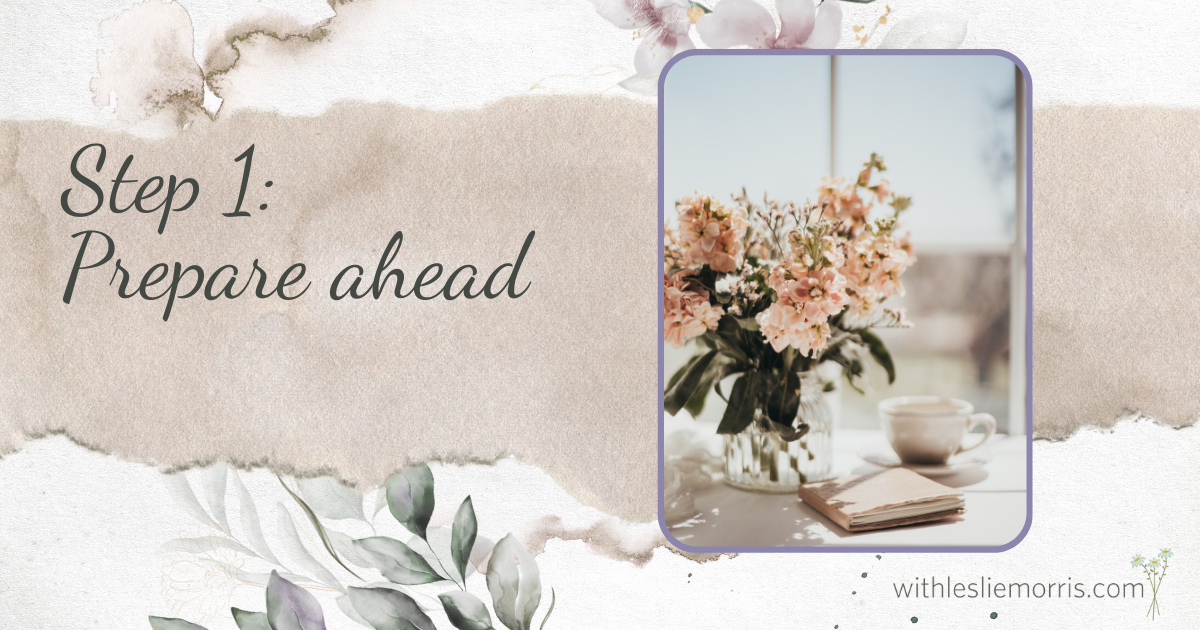 Step 1:
Prepare for your calming morning quiet time.
We first need to have a goal in mind to know what to do when we wake each morning. What feeds your soul? If you missed my post last week, you could find it here. I explain how we can discover what life-giving is to us as individuals.
Below you'll find an example of how I prepare for my quiet time each morning so I can utilize the early morning hours without making decisions.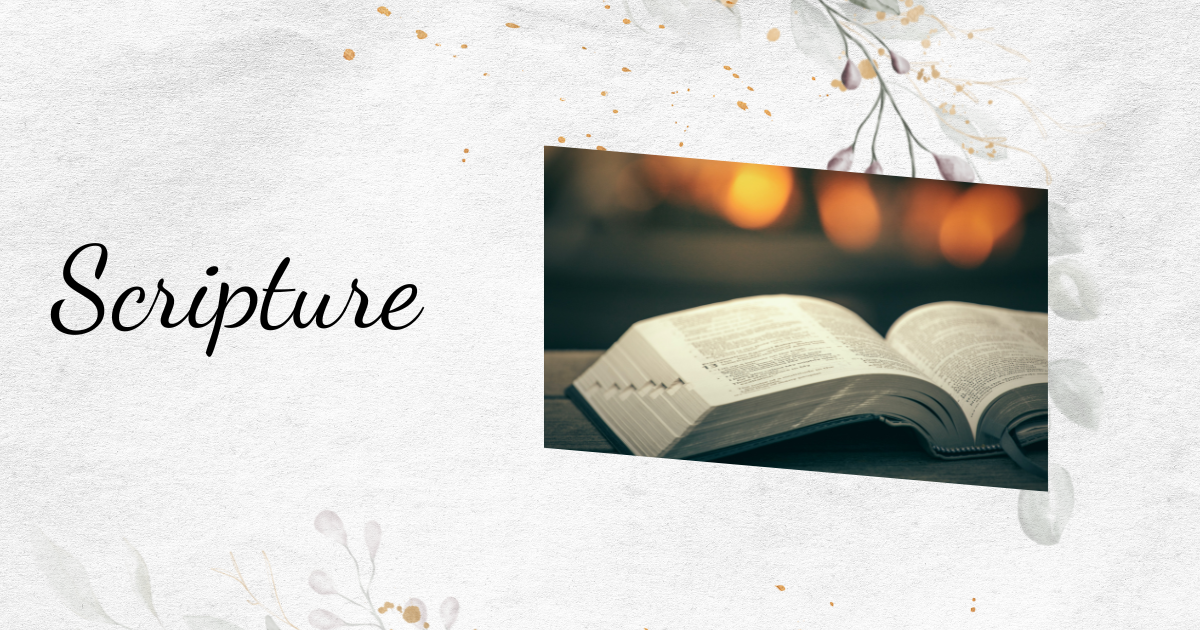 Scripture
I always start with scripture. It pumps life into me as a wife, mom, and friend to others. I love to read Proverbs for life-giving instructions, along with my current one year through the Bible schedule.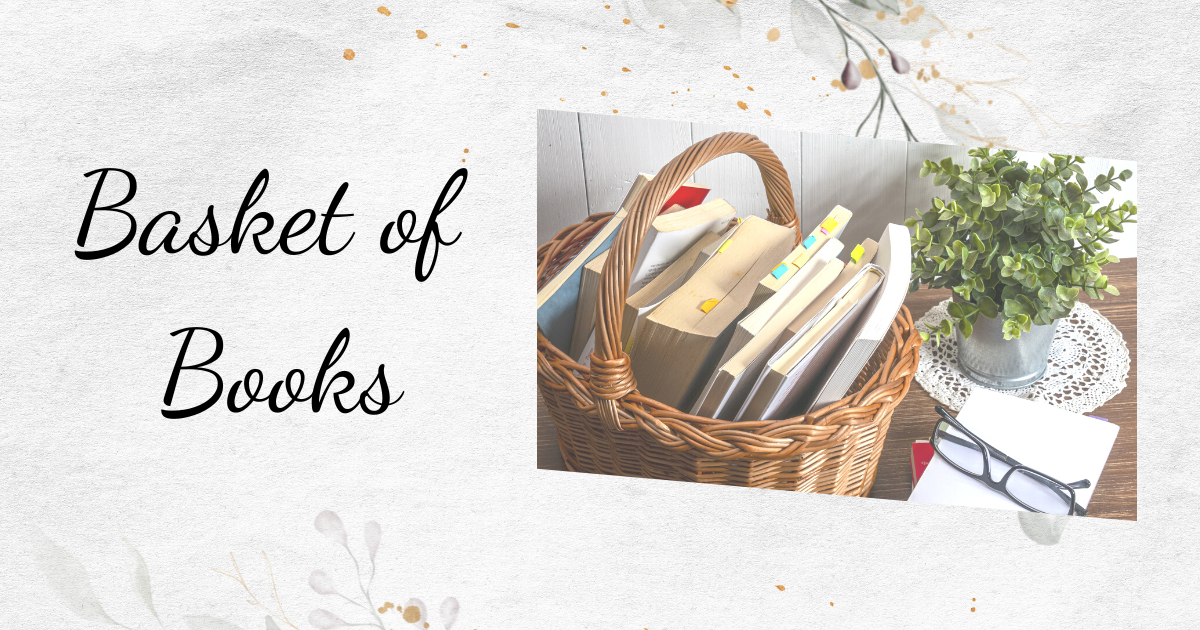 Basket of books
I keep a basket of books near my favorite morning spot to grab when the toddler sleeps in a little longer, and I find myself with a few extra minutes.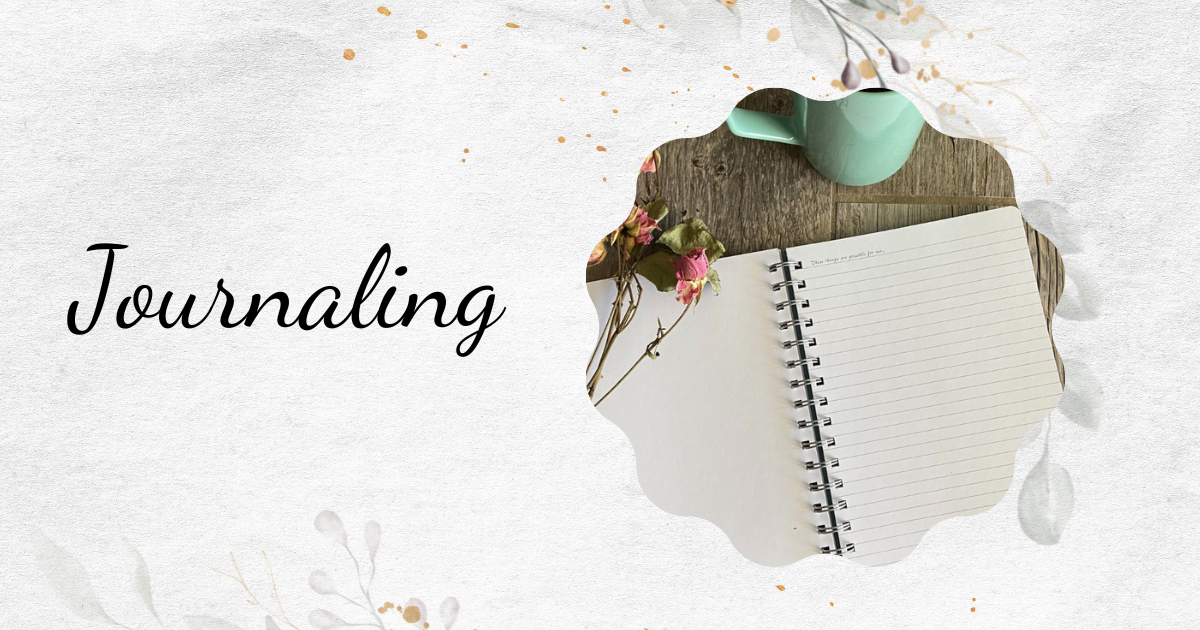 Journaling
I keep beautiful, inexpensive notebooks to jot down what I am learning, processing, and praying. Writing out my thoughts is very calming and soothing for me. I love to write prayers and scriptures that speak life into me.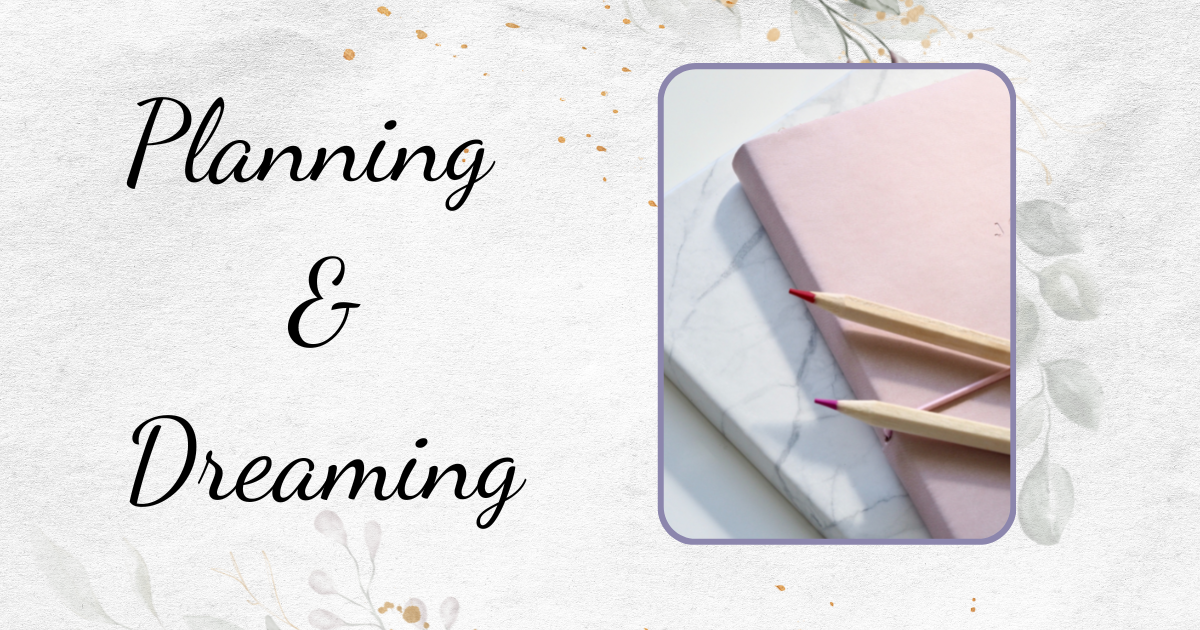 Planning and dreaming
I love to make dream lists for the seasons when no one is awake, the house is quiet, and the morning rays are peeking through the curtains. I keep my planner and a planning notebook nearby. I will also jot down my goals and plans for the day ahead.
How would you love your morning to look? Does it include exercise? Why not sit out some workout clothes before going to bed tonight? Grab a basket, and put your favorite books, notebooks, and pen in the place where you will head in the morning.
Don't forget to nourish yourself. Do you need to grab a cup of water or make some tea? Drink a smoothie? Staying hydrated and nourished is key to eliminating brain fog and decision fatigue.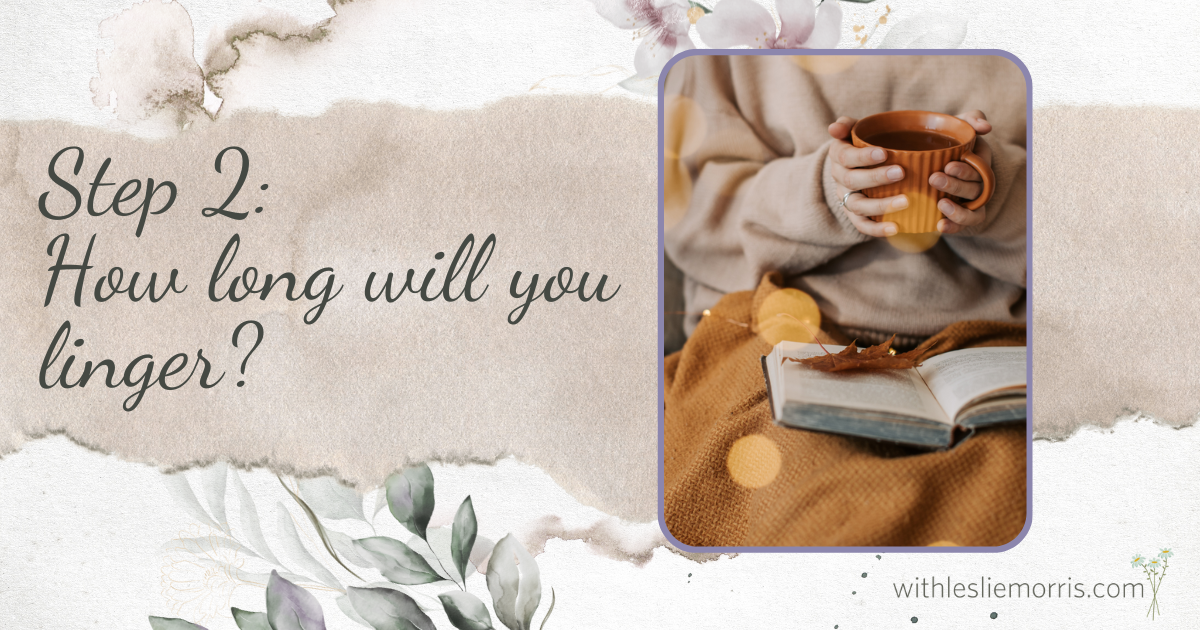 Step 2:
Decide how long you'd like to pour into yourself each morning.
If I only have 15 minutes, I can squeeze in some Scripture reading. That's always the first thing I do when I wake up. It's the bare minimum. However, if possible, I will take up to an hour of journaling, reading, and dreaming. Start with getting up an extra 15 minutes earlier and work up to whatever time best suits your routine and family needs.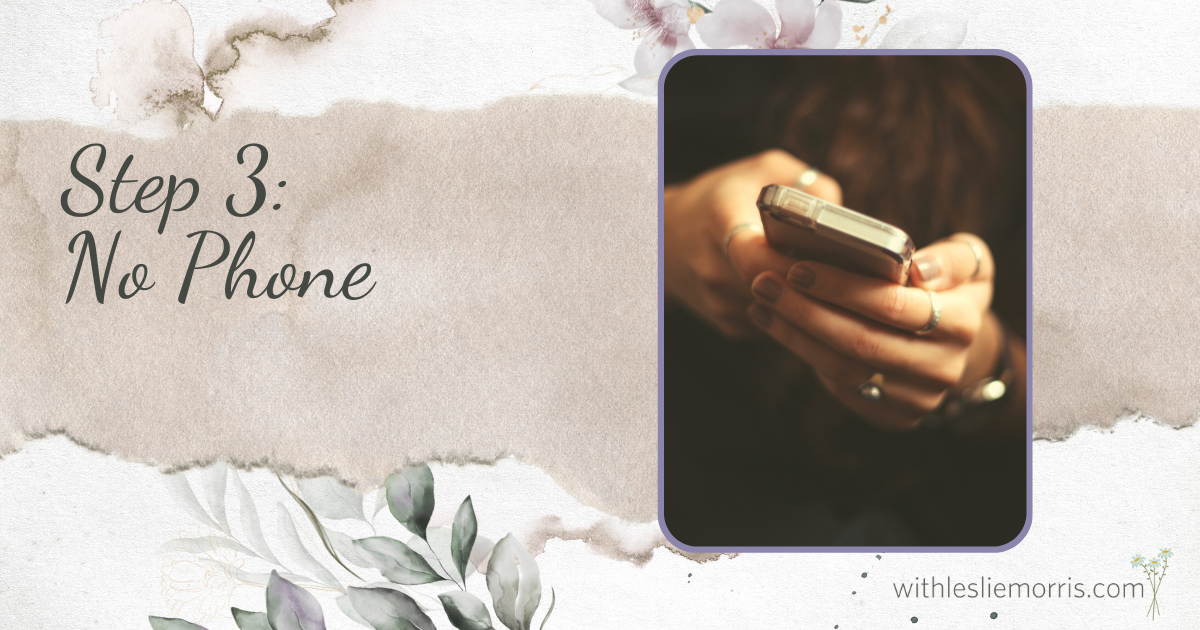 Step 3:
No phone
Staying unplugged first thing in the morning is a habit I worked hard to establish years ago. Before I knew better, I would grab my phone ad scroll in bed. Within minutes I was emotionally and physically drained by all the information I had to sort through. Processing friends who got together without me or the latest news story was more than I could handle. The mindless scrolling defeated me before my family even needed me. I knew that something needed to change drastically.
Once I started my day unplugged, my mindset changed. The freedom comes with getting your day started without sorting through all the online content. I think more clearly and have a more peaceful attitude when my children begin to descend the stairs to await my attention.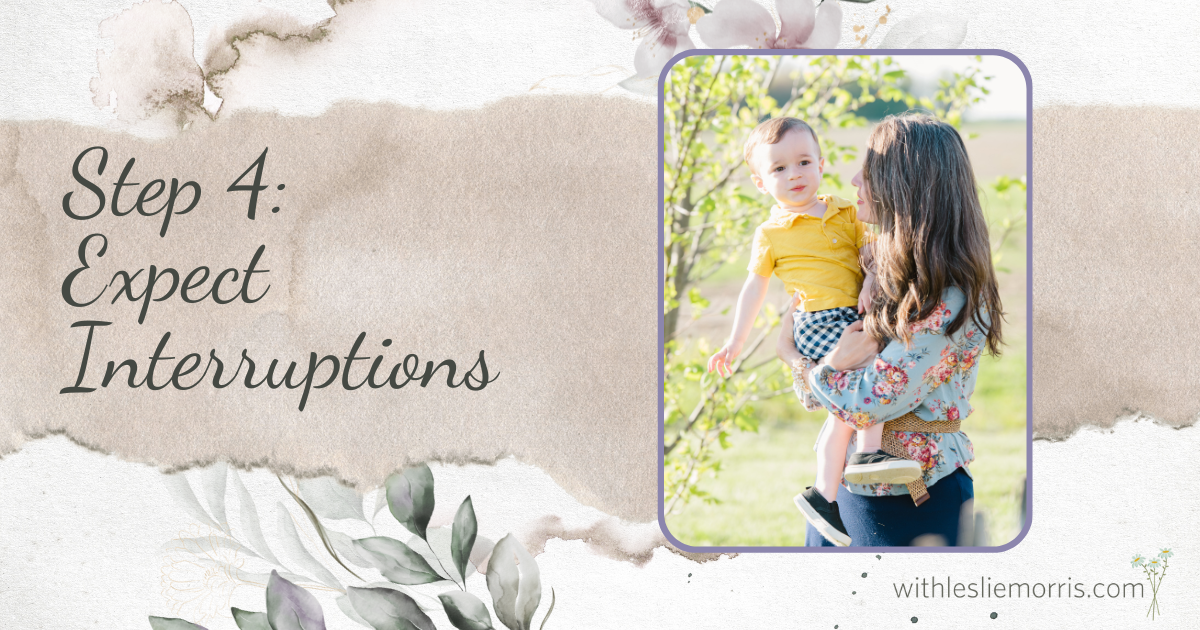 Step 4:
Expect interruptions
Interruptions will happen. Yesterday my sleepy-eyed three-year-old came down the stairs whining as soon as I closed my Bible. That meant my quiet time was complete, and he needed my full attention. But that didn't dictate that our morning had to become chaotic. My heart and desire are to capture the calmness even when a cranky three-year-old climbs into my lap.
What did we do? I encouraged him to grab a few library books to snuggle on mama's lap and read. And guess what? It was just what he needed. To rock and hear his mama's voice. At the moment of his arrival, I wanted to spend a few more minutes alone, but instead, I embraced that my son needed me, and we would complete the rest of the morning routine together. We both enjoyed the extra snuggles and time together.
Did I get everything done I wanted? No, but that's ok. He didn't wake up today until 8 am, and I had 90 minutes alone. Our life will ebb and flow, and at 41 years old, I'm finally embracing this and enjoying the interruptions far more than I used to.
Thanks for dropping by today! I hope you found encouragement for building a peaceful home. If you know another mom who might benefit from what you've learned here today, be sure to share this post with her!
Before you go --- I have laid out all my tips to creating calm in your home, and you can get it below:
Learn my 4 Daily Habits to Calming the Chaos at Home

Looking for more calm in your day to day life?




A calm home is possible--with the right habits.




Learn my 4 daily habits here, it's free: