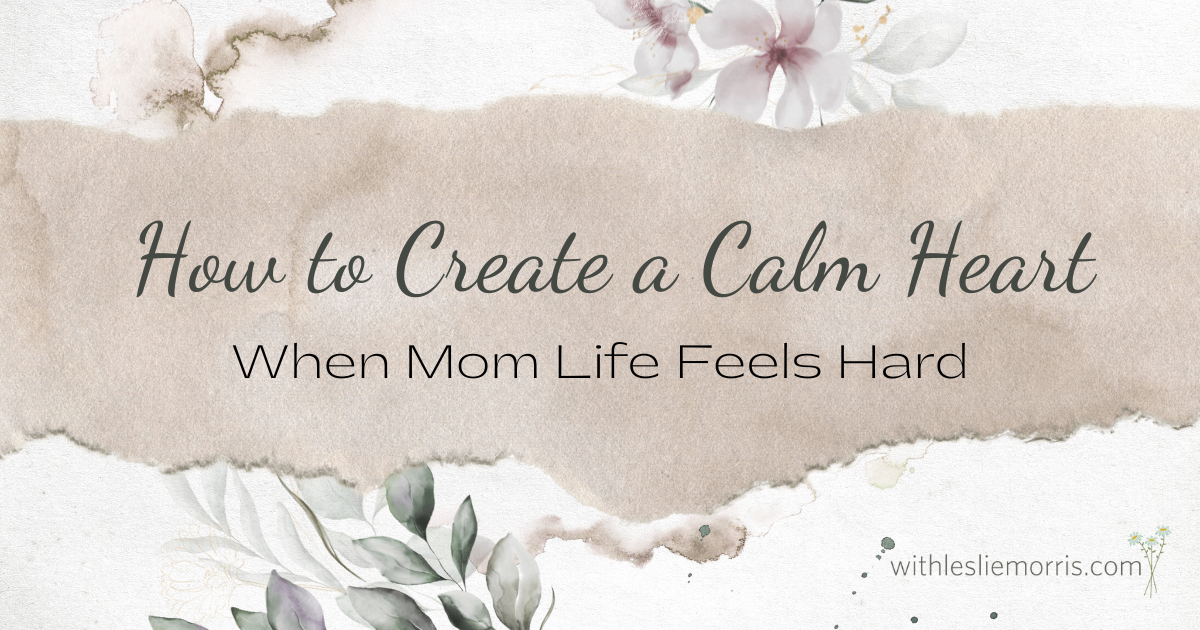 Welcome Weary Mom,
I'm so glad you found our calming little place on the web. If you're searching for tips to ease your stressed-out state of mind, you've come to the right place.
As moms, we carry a lot of weight in raising our children. Our deep love and bond drive us to do everything we can for our family. But sometimes, we do it at the expense of our physical and emotional health. Today I want to share four simple tips that have helped me find pockets of time to care for myself.
4 Tips for Calming the Chaos Within Mom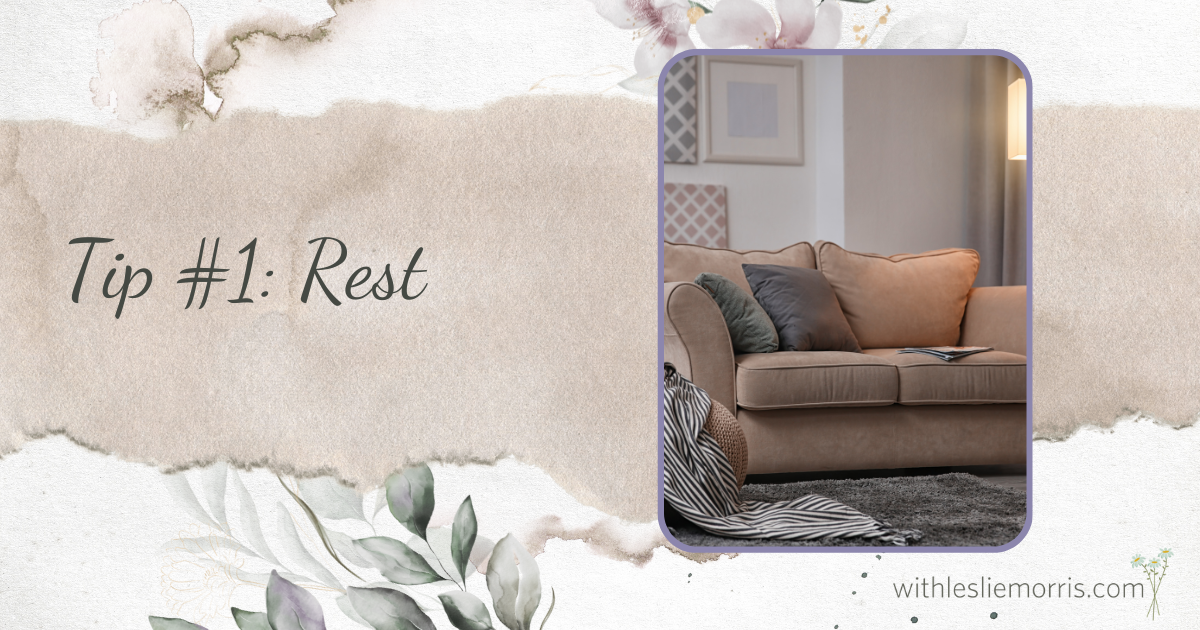 Tip #1 - Rest
In my post on building a calming afternoon routine, I discuss the importance of taking a power nap daily. I was amazed to discover that top executives have found this beneficial in their workday production. Moms classify as emotionally and physically hard workers each day. When the baby naps, you, dear mama, also need to rest. It can be as simple as a 10-minute nap. I love to settle my mind down with a book before dozing off for a few minutes.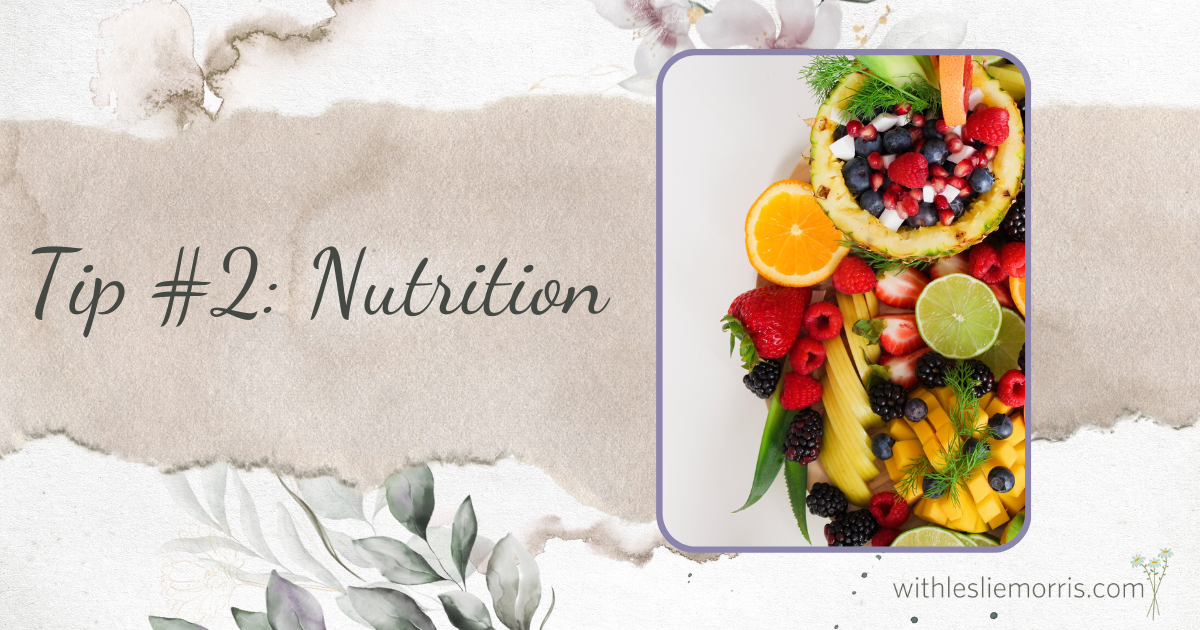 Tips #2 - Nutrition
Are you guilty of skipping important meals of the day? I hear you; I have found myself in this situation. It's no wonder we are completely exhausted and stressed. We cannot expect our bodies to function from a low-calorie diet. We need fuel to sustain us through the responsibilities of our day.
Eat Breakfast within 30-60 Minutes of Waking
Each morning I try to eat within 30-60 minutes of waking to give my body and metabolism fuel for the day. My favorite quick and nutritious breakfast is two eggs fried in butter and topped with real shredded parmesan cheese and a small bowl of homemade applesauce, giving me a good balance of carbs, protein, and fat. I have a delicious coffee recipe that supports my body instead of giving me a caffeine crash.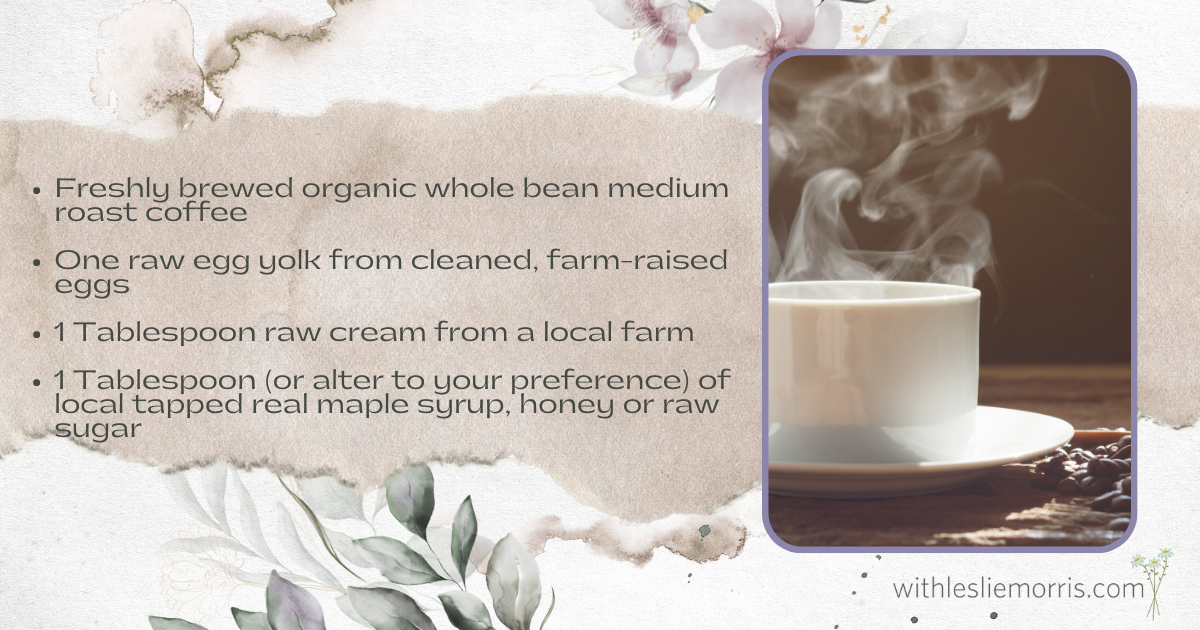 Eating lunch each day can be a challenge for me. I find myself snacking and only sometimes fully satisfied. My goal has been to keep simple finger foods available when I don't want to cook right after our homeschooling lessons.
My favorites include:
olives
cheese
Almond flour crackers
Cold meat sandwich fixings
Cottage cheese
Apples
Yogurt
Granola
Homemade sourdough bread
Applesauce
My favorite afternoon pick-me-up drink is full of vitamins and nutrients that help my afternoon slump. You can find more information here on how this drink changed my life. After working several hours, I pair it with other nutrient-rich ingredients to give my body support and minerals such as organic orange juice and organic coconut water (make sure there are no additive ingredients to either of these beverages).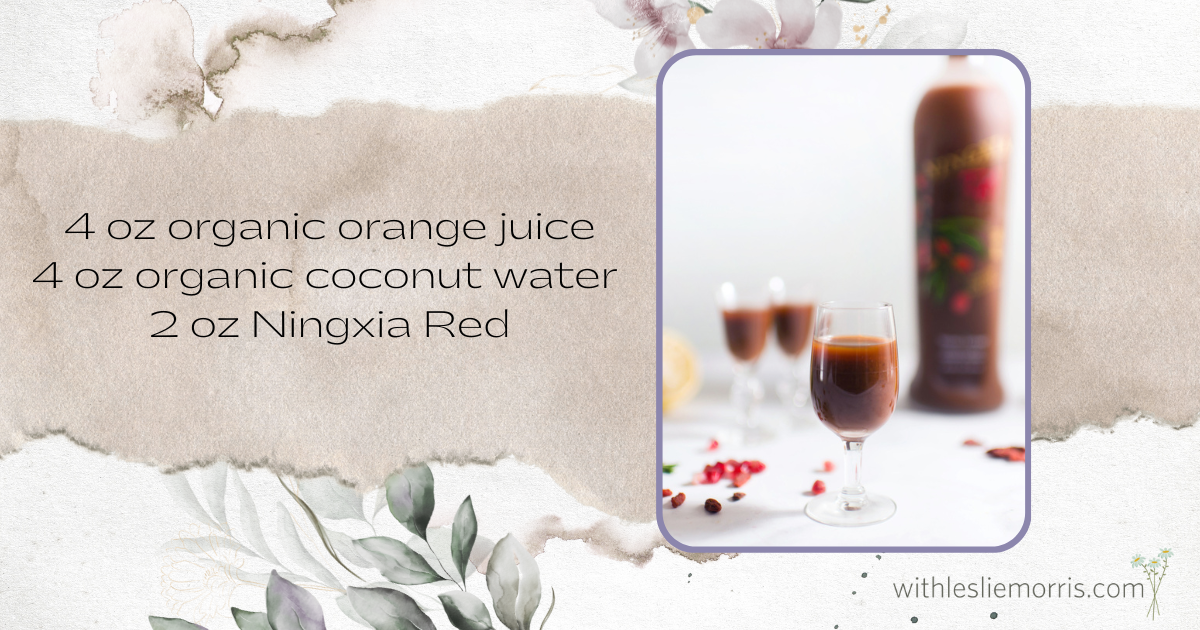 Each evening I plan and prepare a meal for sitting around the table. We began eating dinner nearly every evening years ago, and it's the family time I look forward to each day. Sally Clarkson's book The Life Giving Table will inspire you to make this a daily habit for your family.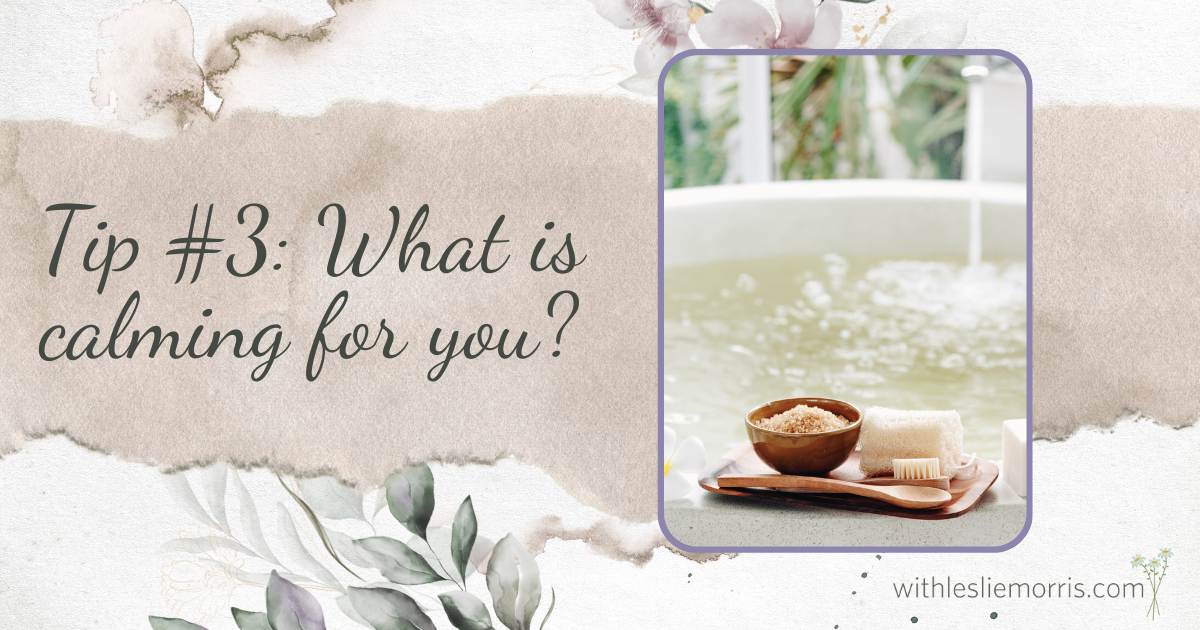 Tip #3 - Create a list of things that bring you joy
This list is all about fun for you and your family. Each month I list 30 things (ideally one per day) of something I want to do for myself or my kids. I'll share a few examples below.
Start a 500-piece puzzle with the kids
Make caramel apples
Read for an extra 15 minutes
Bake cookies
Rest with a warm neck warmer
Write a thank you note to someone special
Write a love letter to my husband
Plan camping trips for next summer
Paint my fingernails
Text a close friend
Get out the pretty plates and tea cups for snack time with the kids
Color with the kids
This list will be specific to you and your family. Due to homeschooling my children and having a wide age range, I spend my days at home. I'm not in a season to have lunch with a friend or take the kids to get ice cream at a local shop. We enjoy staying home most days, and I want our home to be a refuge where everyone, including me, thrives.
Step #4 - Get outside
Getting outside more often is a new habit for me. I began this habit about six months ago when the weather was getting warm from the cold winter. Now that we are back to winter, I want to hibernate. But I'm longing to get back outside a few minutes each day. The benefits of being outside and getting our body moving are remarkable.
When spending time outdoors daily, my sleep improves, my stress levels decline, and I can think clearer. You can enjoy the sounds of nature or enjoy an audiobook on a quick daily walk.
A few of my favorite audiobooks that have helped me as a mom:
There's No Such Thing As Bad Weather (this will inspire you to keep at your goal)
The Secret of Lasting Forgiveness
The Life Giving Home
If the weather isn't ideal for getting outside, I find a quick jump on my rebounder incredibly helpful. It helps release tense muscles and gets my blood flowing each morning before diving into my tasks and routines. I only bounce for about 5 minutes a day. It's incredible what just a little habit over time can do.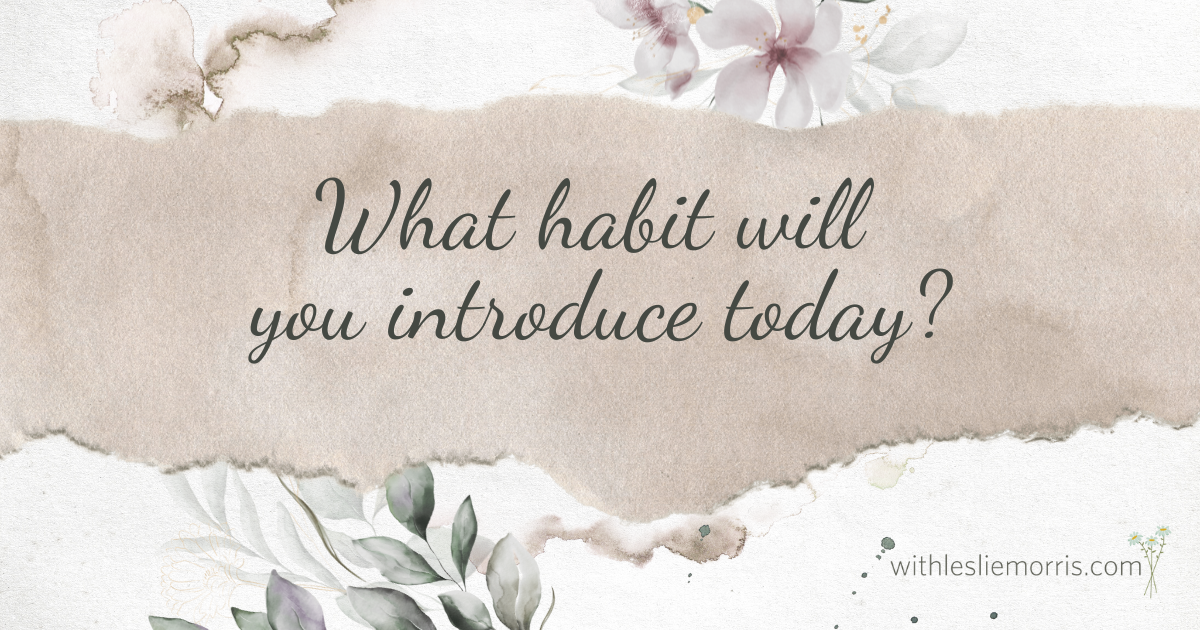 These are all things you can start today. What habit will you introduce in your daily routine to create a calm mama heart for your family?
Rest
Nutrition
Create a list of things to enjoy for you and your family
Get outside daily
Thanks for dropping by today! I hope you found encouragement for building a peaceful home. If you know another mom who might benefit from what you've learned here today, be sure to share this post with her!
Before you go --- I have laid out all my tips to creating calm in your home, and you can get it below:
Learn my 4 Daily Habits to Calming the Chaos at Home

Looking for more calm in your day to day life?




A calm home is possible--with the right habits.




Learn my 4 daily habits here, it's free: