02/23/2023 06:00 AM Central
Leslie Morris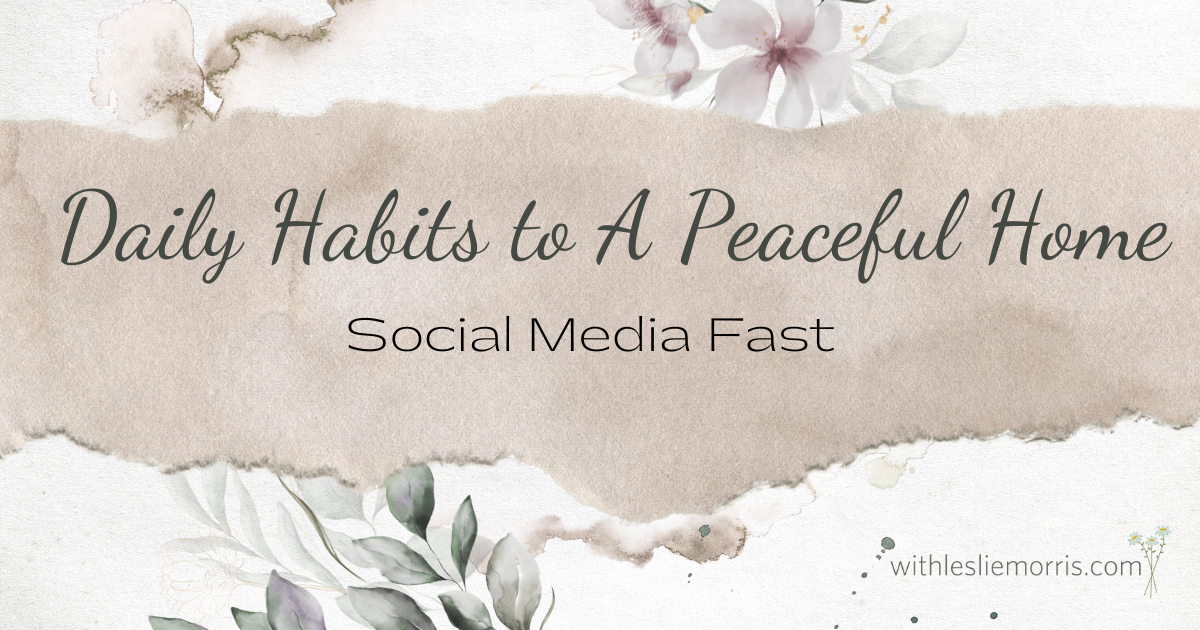 It's mid-afternoon, I'm tired, the house is a mess, and I need to muster up some energy to finish the day strong. Instead, I fall into my comfy rocking chair to check my phone for a quick minute. But that brief minute turns into an hour. Sound familiar?
It goes something like this.
Check my texts
Check my group communication app
Check my email
See what's new on Facebook.
Check in on Instagram to see what all my favorite content creators are putting out.
Start it all over again, HOPING something new has come through
Can you relate?
When not much has changed from the last time I checked, I get bored, depressed, and antsy. I was sick of it.
So I began a slow process of deactivating my accounts nearly a year ago. It's been liberating, freeing, and one of my best decisions.
Here's what I learned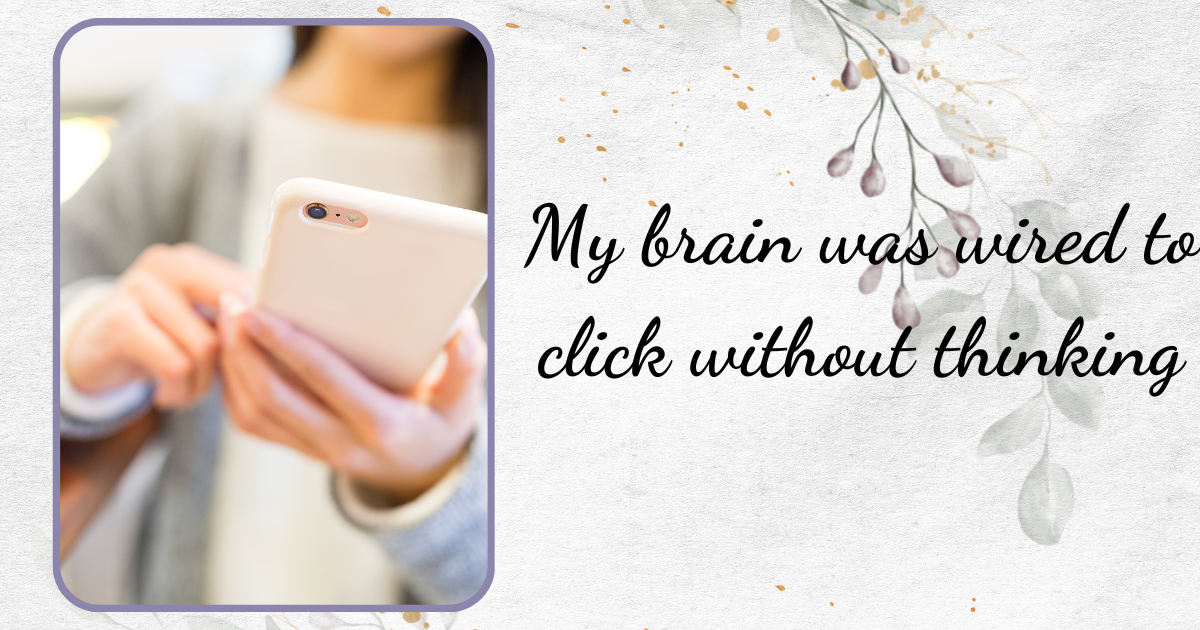 My brain had become wired to click on the apps and visit the browser without thinking about what I was doing.
Months later, I still try to open Facebook on my computer even though my account is currently deactivated. What on earth? My fingers type it without thinking about what I'm doing.
Over the years, I've tried to establish boundaries with social media. I've deleted the app off my phone many times. The hard reality was that my brain was still wired to seek it out even when the boundaries were in place.
As I write this post, I know my brain is still healing and making new pathways.
I discovered my close friends



Creating a smaller circle of friends is a challenging but beautiful reality. For years I was part of an app that allowed me to communicate by voice and text with a large range of friends. I had become part of many groups and enjoyed the interaction daily. Each day at least one group was active in communication. Being at home can become a lonely experience, so I enjoyed the interaction.
Until I realized it was stealing my joy and time from my family.
Now I was carrying the burdens of too many people, creating a stress response my body couldn't handle. When my child needed me, I was emotionally tapped out from being on my phone. I was falling behind on my chores and lost all joy in keeping my home.
I knew this had become a problem when I took a 2-week break and returned to 500 messages.
So I let family and friends know I cared about them but could no longer be active in these chat groups. I ensured each had my phone number and communicated that anyone could reach out to me individually anytime. I could no longer shoulder the group messages that didn't always pertain to me.
I quickly realized I would no longer be "in the know" about things. I missed an invitation for an outing because I was no longer in the group communication. It stung, but I knew I wouldn't have been able to go anyways.
I grieved and embraced my new reality that I would no longer have the same opportunities. I stopped hearing from most people.
But then something beautiful happened. I discovered my close circle of relationships.
When I get a message, it's personal, relevant, and intentional. I now have the capacity to care for my family and my friends. I'm no longer wrapped up in FOMO (fear of missing out) because I do not know how I'm missing out. I only know information that someone reaches out to communicate with me directly.
Now I'm focusing on the opportunities genuinely meant for me. I do not see what friends are doing on Facebook or Instagram. I don't know when groups of people get together without me.
Guess what?? Old friends I hadn't talked to in a while still found me. Those messages are best when you know they are reaching out because they genuinely want to connect, not just because it is easy.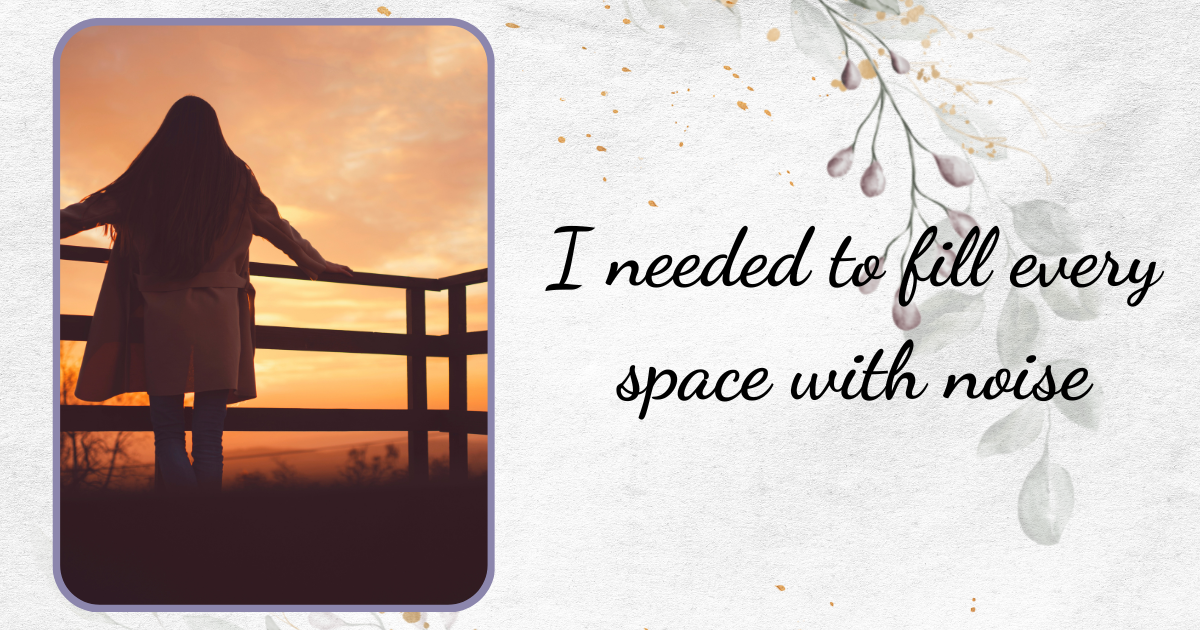 I needed to fill every space of my quiet time with noise
I found myself reaching for my phone to listen to a podcast, audiobook, or YouTube instead of just enjoying the quiet sounds of the task. I knew the constant stream of information was overstimulating my brain from all the education I was consuming. I love to learn, but I was putting so much content in my brain that I wasn't giving myself the time to implement it.
Now I prefer to be quiet with my thoughts more often than not.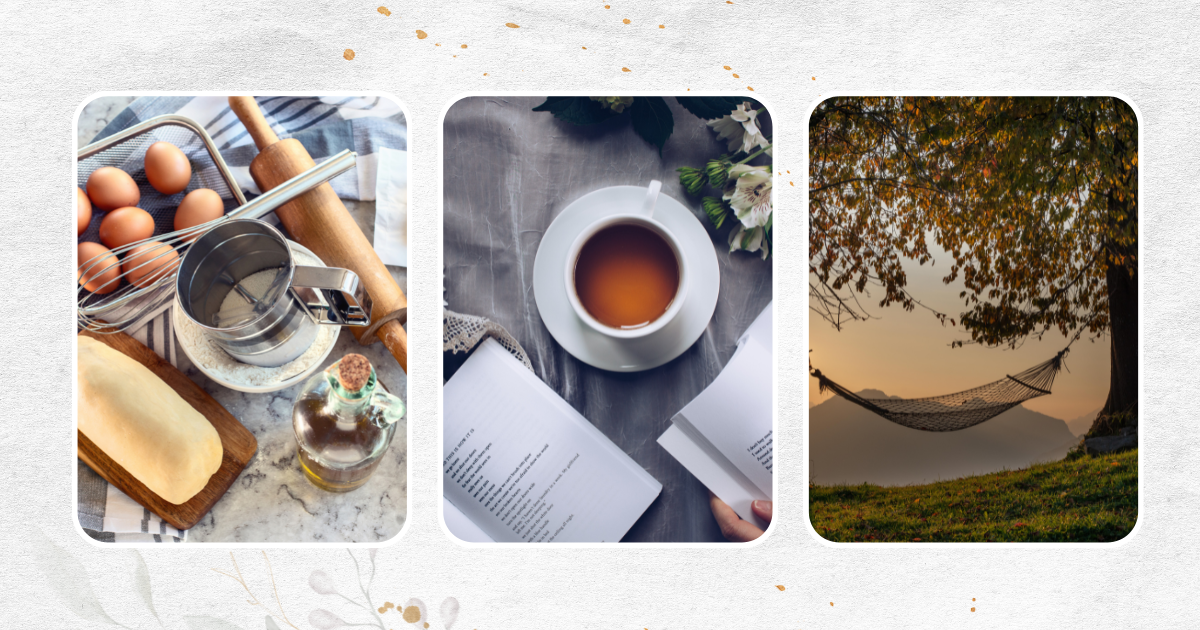 I have time to work on new skills, projects & goals
I've had a mile-long wish list for many years but never felt I had the time with little ones underfoot. While the days can still get messy and a little crazy, we are slowly adding new skills and projects to the completed list. Here are a few things we've implemented in the last eight months as I've begun to quiet my environment of outside noise:
Sourdough Bread Making
Canning applesauce
Nourishing homemade foods
Keeping my home tidy (tidy is NOT the same as spotless...we are here all the time, and our home is functional and well used each day)
Opening our home to others to invest in relationships
Making food for loved ones in need
Reading books about homemaking, homeschooling and simple living
Life-giving conversations with my kids
Giving my body time to rest & heal from years of pregnancies
We are looking forward to garden season and adding new preserving skills to our list.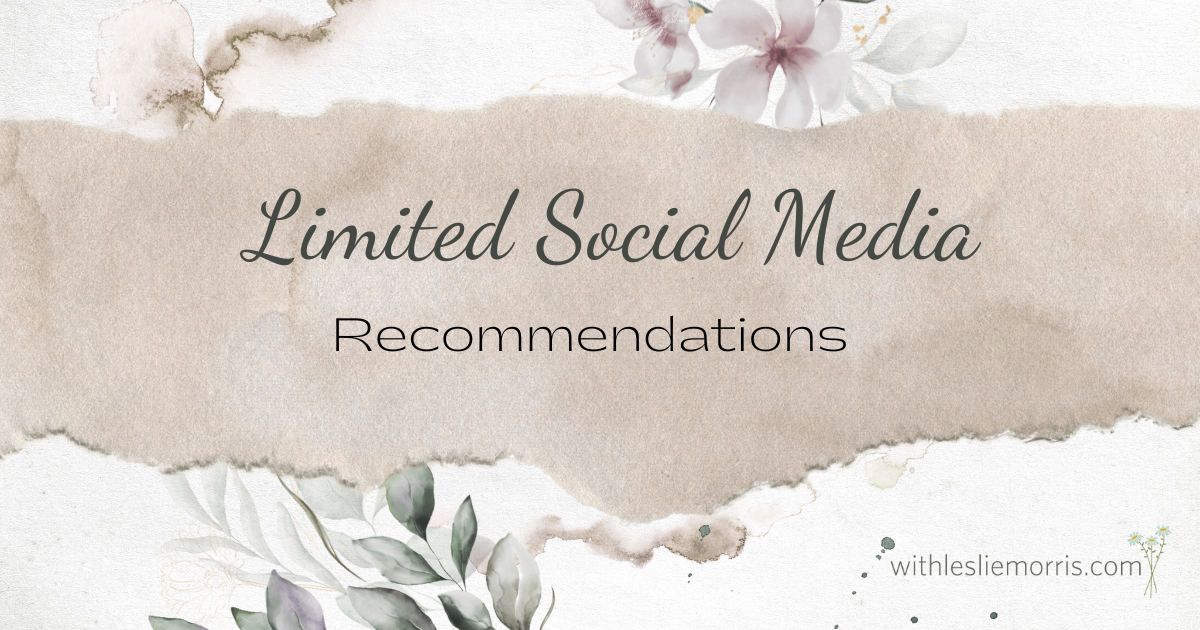 What social media do I allow?
I enjoy supporting content creators and learning from them, so I have a handful of YouTube channels I subscribe to learn more.
I listen to audiobooks and a few podcasts that are in line with my current goals.
I have a handful of close friends I text regularly.
That's it.
What's the first step to finding balance?



Go on a 30-day social media elimination to see what you truly want to keep in your life. I recommend reading Digital Minimalism: Choosing a Focused Life in a Noisy World by Cal Newport to be inspired and have some more direction on how so many others are being encouraged to cut back on media usage.
Before you leave...
Before you leave, don't forget that eliminating media can be a slow and hard process. I'd love to hear from you and how you are working on this goal in your home.
Thanks for dropping by today! I hope you found encouragement for building a peaceful home. If you know another mom who might benefit from what you've learned here today, be sure to share this post with her!
Before you go --- I have laid out all my tips to creating calm in your home, and you can get it below:
Learn my 4 Daily Habits to Calming the Chaos at Home

Looking for more calm in your day to day life?




A calm home is possible--with the right habits.




Learn my 4 daily habits here, it's free: